Apple Unveils Apple Watch Series 9 and Ultra 2 With Faster S9 Chip, Brighter Screens + More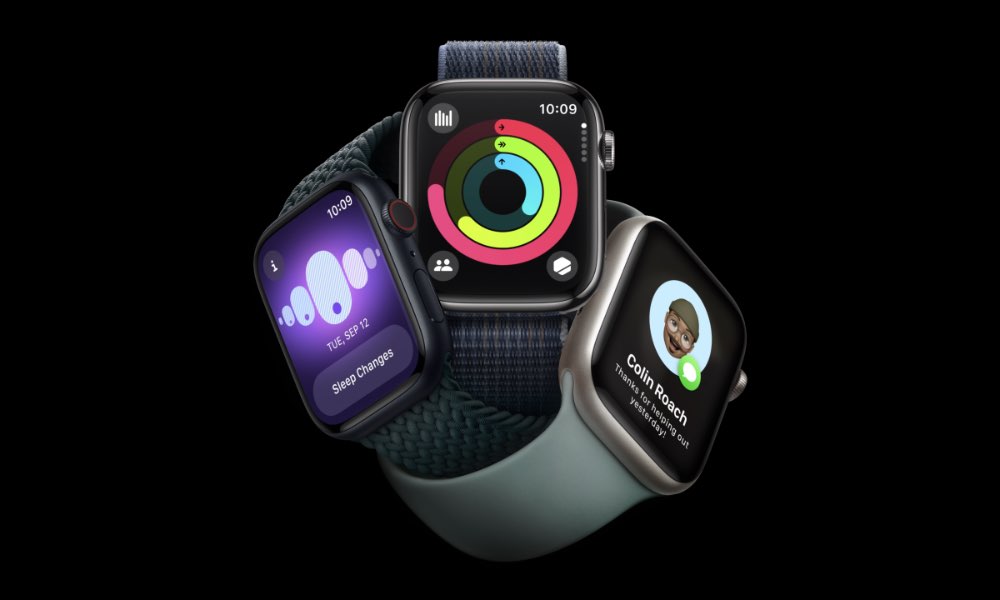 As expected, Apple took the wraps off not one but two new Apple Watch models during today's Wonderlust event, bringing minimal design changes on the outside but some pretty big ones under the hood.
We've been hearing rumors for weeks that Apple's 2023 Watch lineup would feature a more powerful S9 chip, but it wasn't clear exactly how that would benefit us until Apple unveiled the new Apple Watch Series 9 and Apple Watch Ultra 2 to show off the purpose of the new Apple Silicon.
Perhaps the most significant of these is that the S9 chip, which packs in 5.6 billion transistors and a 30% faster GPU, also has a four-core Neural Engine inside now. While the GPU improvements mean you'll get super smooth animations and effects on the watch, it's the Neural Engine that makes the biggest difference.
On-Device Siri Requests
Two years ago, Apple brought Siri out of the cloud and onto the iPhone when iOS 15 added support for on-device Siri requests. Suddenly, Siri became a lot faster and more responsive when using any iPhone with an A12 Bionic chip or later since your voice requests no longer needed to make the trek to Apple's servers and back before you could do something as simple as setting a timer or turning off a light in your home.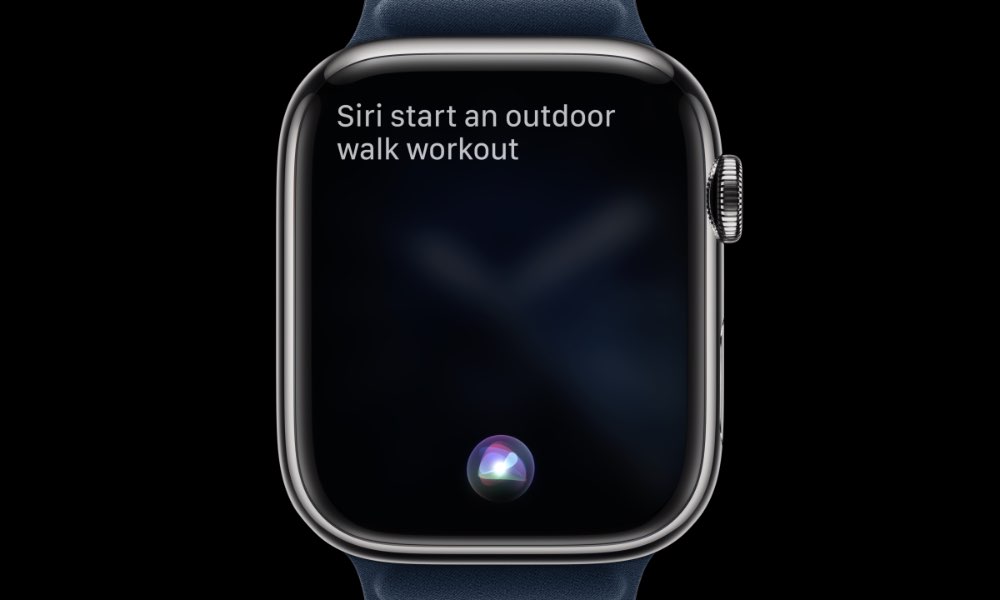 Now, the S9 chip brings the same capabilities to the new Apple Watch Series 9 and Apple Watch Ultra 2, where it's even more practical. After all, unless you opt for a cellular data plan on your Apple Watch, there's a good chance you'll spend some time without data coverage, where Siri won't work — until now, that is.
In addition to on-device Siri, the new chip also increases the accuracy when dictating text by up to 20% and allows you to access your health data with Siri.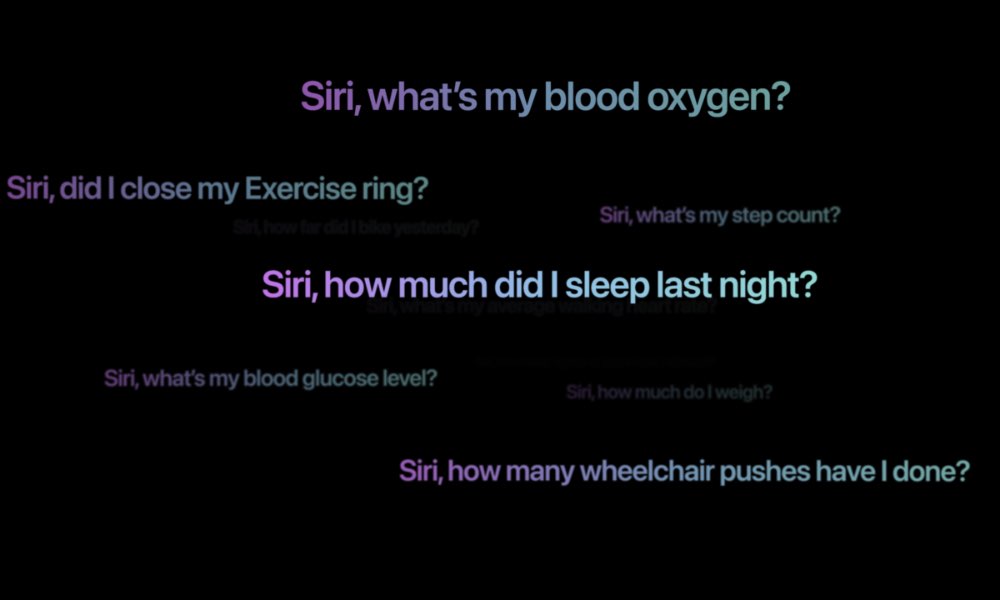 For instance, you can ask Siri questions like "How much did I sleep last night?" or "How much do I weigh?" or "How far have I walked today?" You can also use Siri to log almost any piece of health information you could punch into the Health app, from weight to body temperature.
Brighter (and Dimmer) Screens
While both of the new Apple Watch models look the same on the outside, the Apple Watch Series 9 gains a huge boost in brightness, with the display getting up to 2,000 nits — that's twice that of the Series 8 and equal to the iPhone 14 Pro's peak outdoor brightness.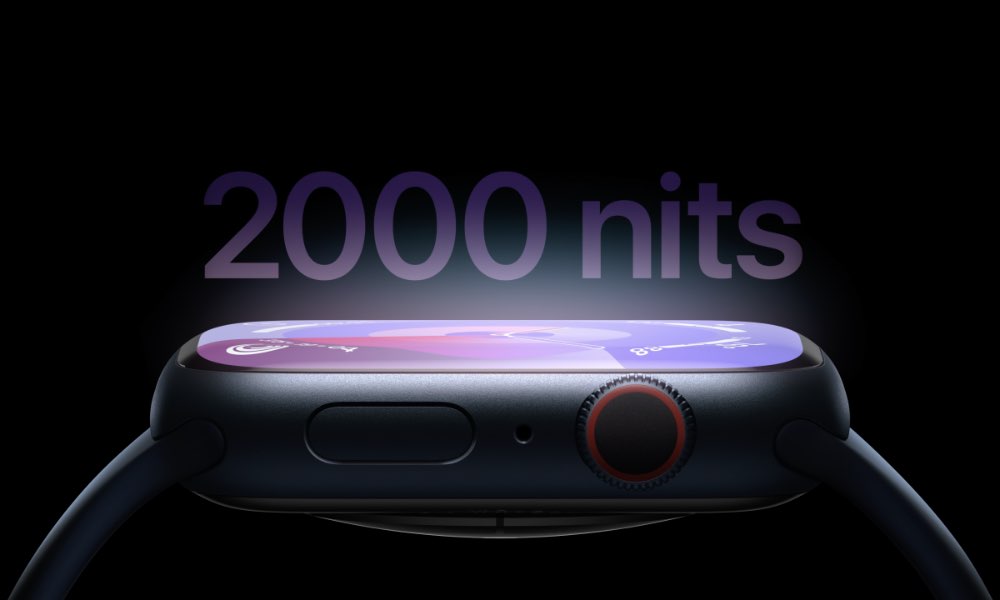 The Apple Watch Ultra 2 goes even higher, reaching 3,000 nits, making it the brightest screen Apple has ever created. It should be more easily readable in the kind of bright sunlight regularly encountered by outdoor enthusiasts.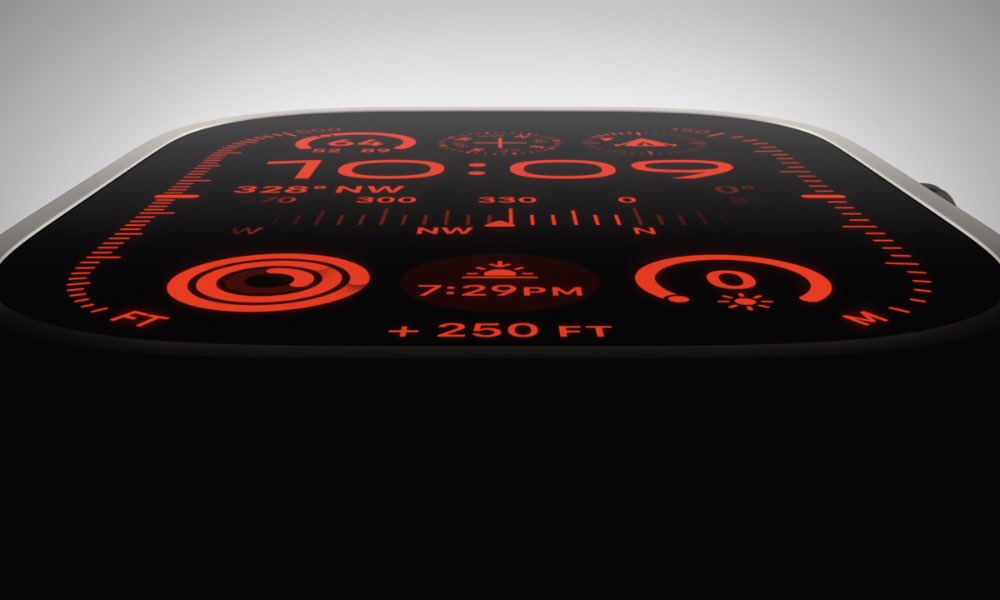 On the other end, both displays can now get as dim as one single nit, letting you keep your wearable glanceable when you may have otherwise needed to engage Theatre Mode to avoid disturbing those around you.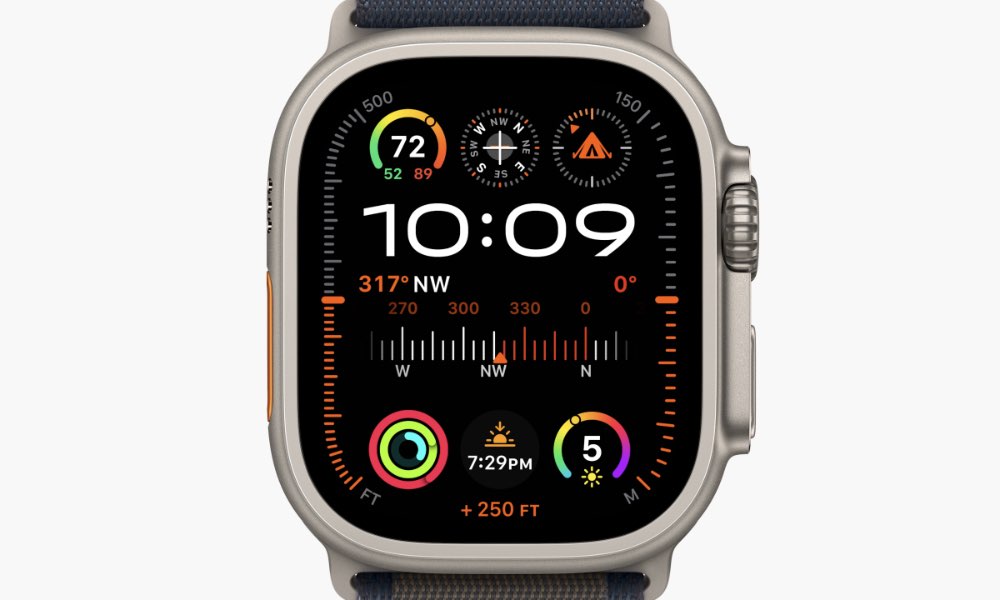 Apple has also added a new "Modular Ultra" watch face to the Ultra 2 that can show more information than ever by using the outer edge of the display to show real-time data, and the ambient light sensor can automatically engage Night Mode.
Ultra Wideband Improvements
Apple has also upgraded both of this year's new Apple Watch models with a second-generation Ultra Wideband chip. While it stopped short of calling it a "U2" chip, it's the obvious successor to the U1 that was quietly added to the Apple Watch Series 6 three years ago.
While the U1 never did much for Apple Watch users — it was mostly there to power features like Car Key — its successor will power two interesting new user experiences right out of the box.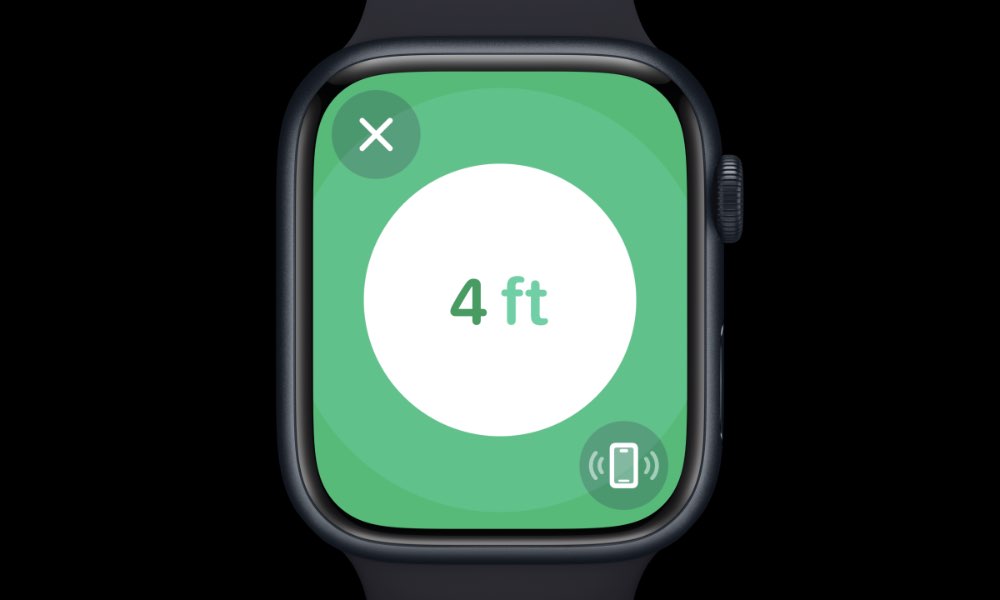 Firstly, while the Apple Watch has let you ping your iPhone since the very first model, with an Apple Watch Series 9 or Apple Watch Ultra 2, you'll no longer have to wander around trying to find it by ear. Instead, AirTag-like Precision Finding will direct you right to it, with distance and direction, including haptic and audible feedback.
Oddly, Apple didn't say whether this will work with AirTags, but from the description on Apple's website, "Precision Finding for iPhone," it sounds like the answer is no — at least for now.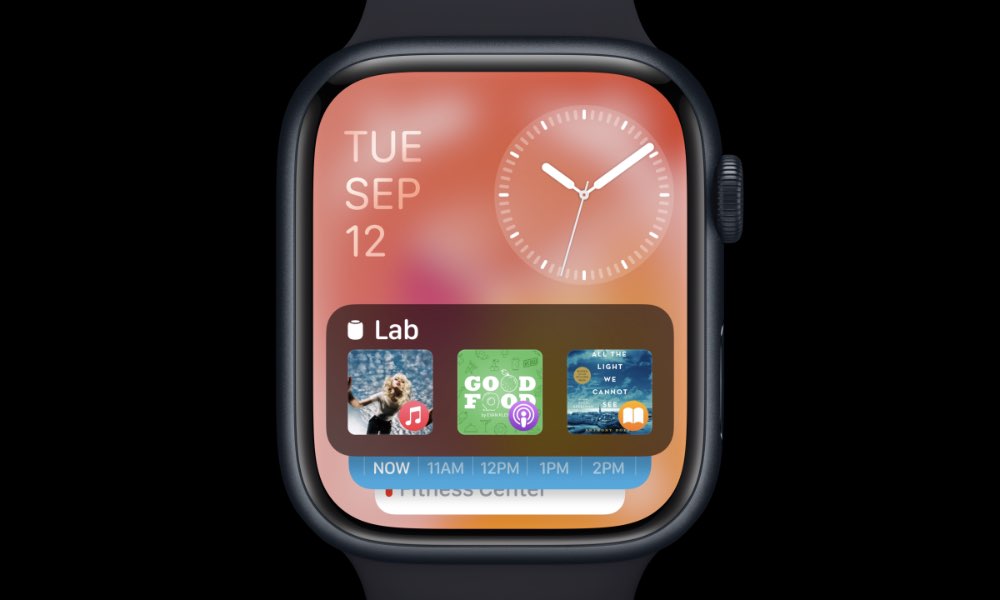 The second improvement that the new Ultra Wideband chip delivers to the Apple Watch Series 9 and Apple Watch Ultra 2 is iPhone-style HomePod integration. When you get near one of your HomePods, you'll see media suggestions as a widget in the watchOS 10 Smart Stack, and if the HomePod is already playing music, your Watch will bring up the Now Playing screen.
Double-Tap Gestures
The power of the new S9 chip has allowed Apple to create another cool and helpful feature for the new Apple Watch models: one-handed double-tap gestures to control Apple Watch apps.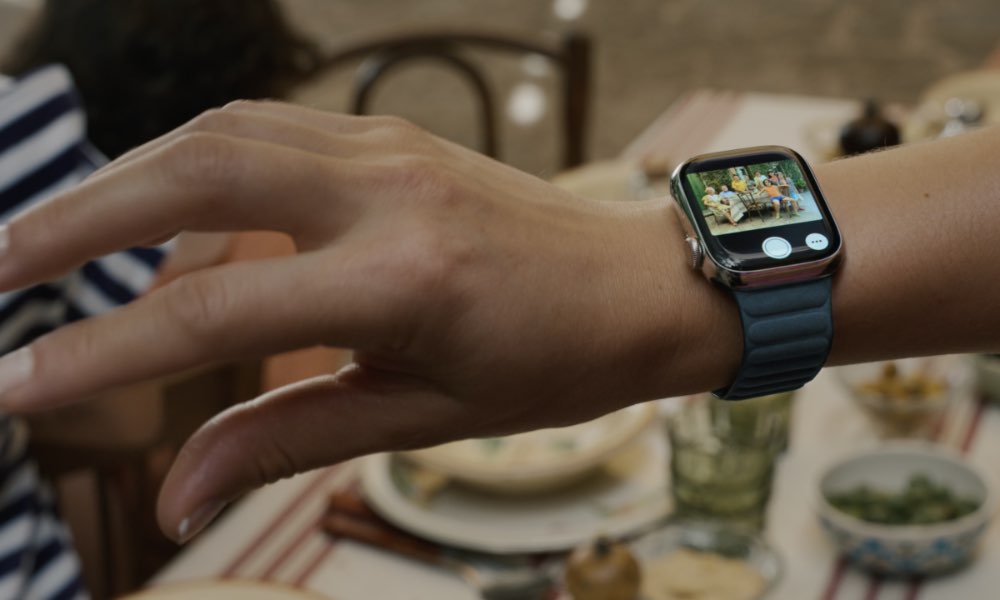 When you find yourself in a situation where you can't conveniently use your other hand to do something like answer a call or start a timer, the Apple Watch Series 9 and Apple Watch Ultra 2 will let you accomplish this by tapping your index finger and thumb together twice.
As Apple's Chief Operating Officer, Jeff Williams, explained during today's presentation, this gesture controls the primary button in whatever you're using. It will answer an incoming call or end one in progress. It can stop a timer that's going off, pause or play music, and more. Further, if you use the double-tap gesture when sitting at your normal watch face, it will bring up the Smart Stack, and you can then use additional double-tap gestures to scroll through it.
Sadly, this feature will be limited to the Apple Watch Series 9 and Apple Watch Ultra 2, as it requires the Neural Engine in the S9 to accurately detect the gesture. As Williams explained, there's a machine learning algorithm at work here that can track the tiny movements and changes in blood flow when your hand and fingers perform the double-tap gesture. The Apple silicon in older models doesn't have the chops to perform the necessary calculations.
Pricing and Availability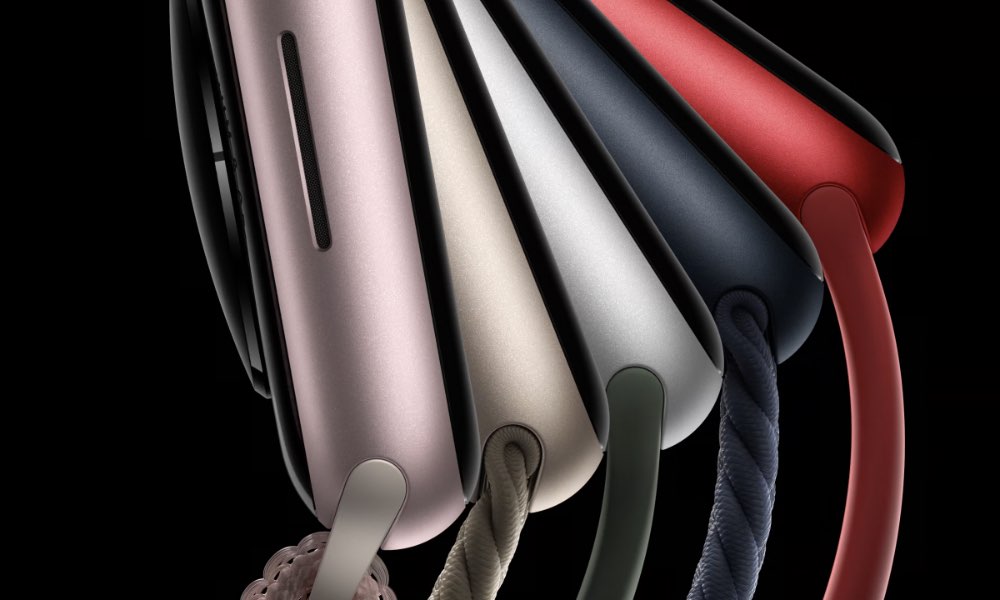 The aluminum Apple Watch Series 9 is available in a new pink finish, along with the more traditional Starlight, Silver, Midnight, and (PRODUCT)RED colors, while the stainless steel model comes in the same Gold, Silver, and Graphite as the Series 8.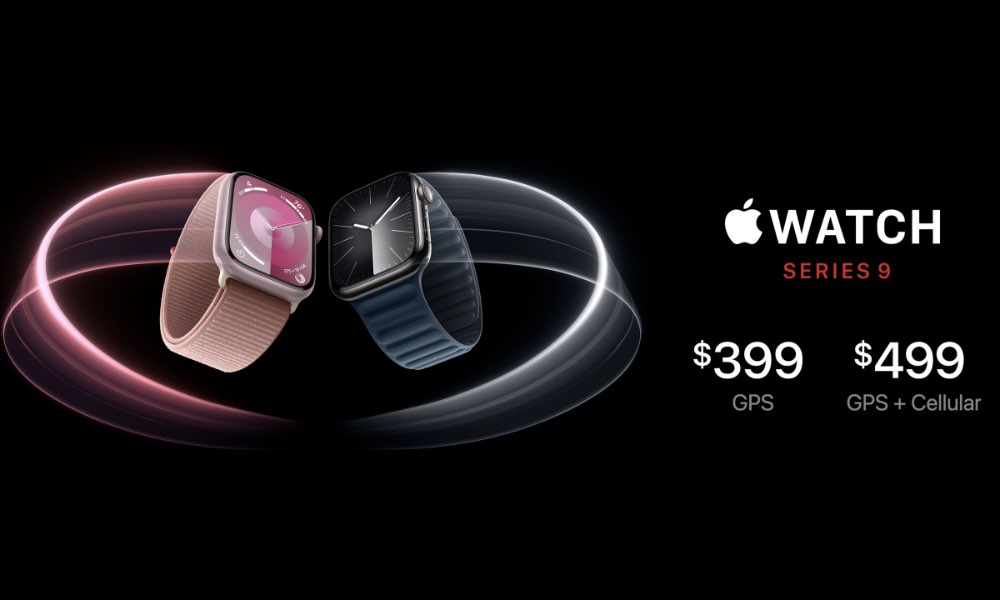 It's up for preorder now, with pricing starting at $399 for the 41mm GPS-only aluminum version or $699 for the 41mm stainless steel, which is only available in the GPS+Cellular configuration.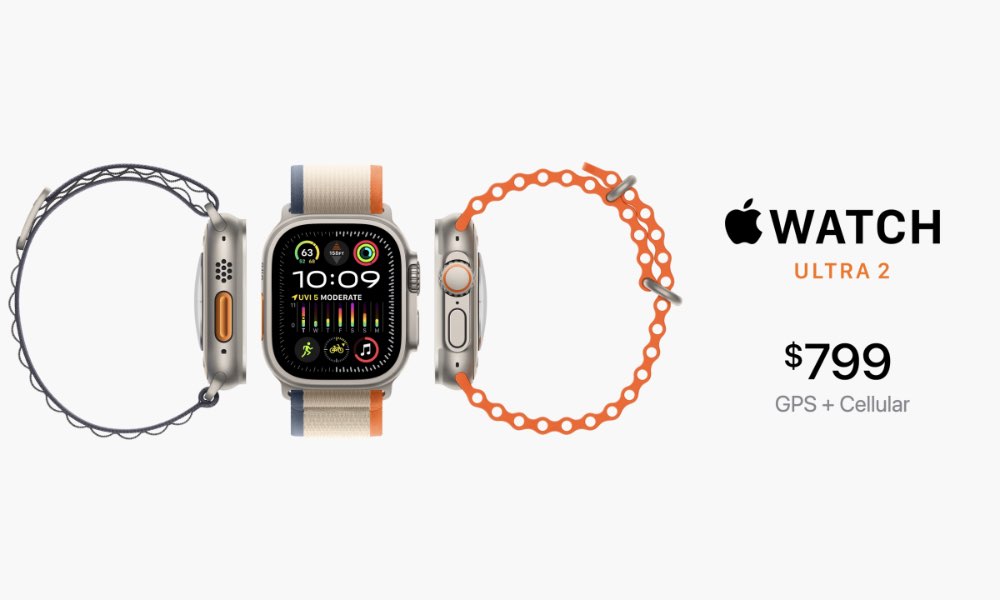 The Apple Watch Ultra 2 remains available in the same neutral titanium color as before — the rumored darker titanium finish didn't materialize this year — and is priced at $799 for its single 49mm size, which includes cellular capabilities. It's also available for preorder now from Apple's online store.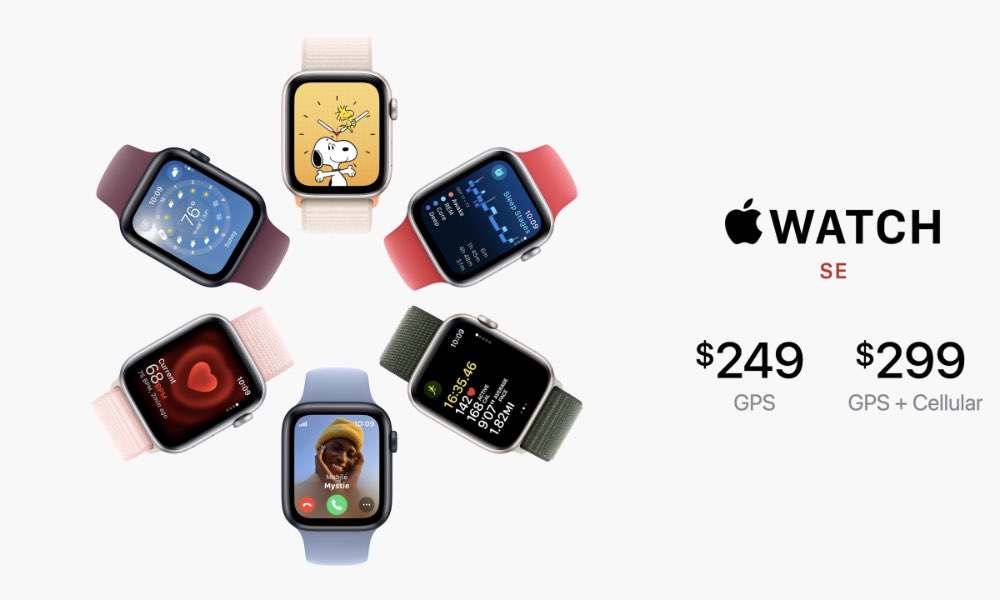 Lastly, the Apple Watch SE remains in the lineup unchanged for those looking for a more affordable basic Apple Watch. It starts at $249 for the 40mm GPS only or $279 for the 44mm version.