Apple Makes iOS 17 Developer Betas Free for All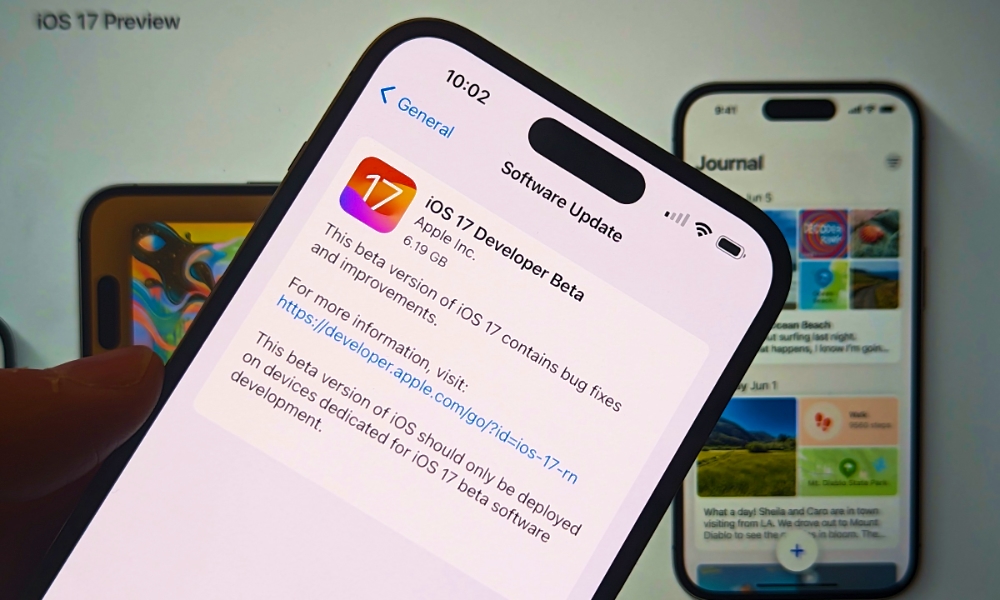 In a surprising twist, it appears that you no longer need to be a member of the Apple Developer Program to get access to the new developer betas for iOS 17, iPadOS 17, macOS Sonoma, and more.
Shortly after the first developer betas landed yesterday, many folks began noticing that their devices were offering up the new betas, despite not having paid their $99/year fee for Apple's Developer program. At first, we chalked this up to a glitch on Apple's end, but it now appears that it's a deliberate decision on Apple's part to open up its developer beta program far and wide.
In fact, it's the very opposite of what we thought Apple was up to when it changed its system for handling beta downloads in iOS 16.4. While it was clear that Apple was simplifying access to future iOS betas by eliminating the need to mess with beta configuration profiles, it seemed it would instead check beta access by Apple ID, limiting iOS developer betas to only those Apple IDs that were paid members of the Apple Developer Program, and limiting public betas in a similar manner.
That certainly seemed to be the case during the iOS 16.4 and 16.5 beta cycles, which offered both developer and public betas. However, when iOS 17 landed yesterday, the "iOS 17 Developer Beta" option began showing up for everyone, regardless of whether their Apple IDs had ever been registered for the Apple Developer Program.
However, Apple also recently updated its Developer Membership page to include "OS beta releases" in the "free" tier, adding it to the list of other free benefits that have been available for several years, including access to Xcode development tools, on-device testing, and Apple Developer forums.
It's not clear when Apple made that change, but a June 3 version of the page from the Internet Wayback Machine shows that "OS beta releases" were not included at that point.
We may never know if this was Apple's intention all along, but seemingly offering the new "Beta Updates" section could have been a way to make the developer betas available to all from the outset. On the other hand, since developer betas appeared to be restricted for the iOS 16.5 release, it's possible Apple was toying with both approaches before settling on opening up its developer betas to everyone.
The more restrictive approach would have helped Apple exercise control over who could download developer betas, which has long been its policy. In the early days of iOS, before public betas were even a thing, members of the Apple Developer program had to register the hardware IDs of their devices in a portal — and Apple even limited how many devices each developer could register. If an iOS developer beta was installed on a device that wasn't registered, it effectively became a brick, requiring it to be wiped and restored to the last public iOS release.
Apple abandoned that requirement years ago, at least as far as beta authorization was concerned. Developers still need to register devices that will be used for testing apps prior to release on the App Store, but Apple no longer uses that information to determine whether they can run developer betas.

Instead, any iPhone or other Apple device with the necessary beta configuration profile would be able to fetch and download the beta over the air. The problem for Apple was that these configuration profiles routinely leaked out and often even ended up posted on websites dedicated to sharing beta access. Apple often engaged in a legal cat-and-mouse game to shut many of these sites down, suggesting that the company still wanted to control beta distribution; however, lawyers being lawyers, the company's legal department may have simply been doing this on principle.
Whatever the reasons, it's clear that Apple has given up on any attempts to control the distribution of developer betas. Any iPhone running iOS 16.4 or later can access the iOS 17 Developer Beta simply by flicking a switch in the Settings app.
It's a safe bet this will also be the case for the iOS 17 Public Beta when it arrives in July since that program was always free of charge with no special hoops to jump through. Registration was primarily required to download the beta profile from Apple's website.
The new system does allow Apple to track beta downloads by Apple ID, which is something that would have been more challenging under the old configuration profile method. The company's stringent privacy policies preclude it from collecting personal information without the user's express consent, and there was never a requirement until now that an iPhone installing an iOS beta even be signed in with an Apple ID.
How to Download the iOS 17 Public Beta
Keep in mind that just because you can get the iOS 17 Developer Beta right now doesn't mean you should. Despite its wider availability, Apple makes it clear that the developer beta is still intended for "devices dedicated for iOS 17 beta software development."
In other words, install this on your primary iPhone at your own risk.
If you're willing to take that risk, the process of updating to the iOS 17 developer beta is simplicity itself:
If you've never signed up for Apple's developer or beta programs before, you'll need to visit developer.apple.com and sign in with your Apple ID in order to agree to a set of terms and conditions. You don't need to continue to enroll for a developer account, just sign in with your Apple ID to "activate" it or developer betas. This step doesn't appear to be necessary if your Apple ID was previously used with the public beta program.
Make sure you're using iOS 16.4 or later on your iPhone and have a compatible device. This year, the 2017 iPhone X, iPhone 8, and iPhone 8 Plus are off the list.
Open the Settings app.
Select General > Software Update.
Select Beta Updates.
Choose iOS 17 Developer Beta.
Select the Back button, and the iOS 17 Developer Beta should appear.
Choose Download and Install to begin the process, just like you would for any other iOS update.

Similar methods can be used on an iPad to install the iPadOS 17 beta, in the iPhone Watch app to install the watchOS 10 beta on your Apple Watch, the macOS Sonoma beta on your Mac, or the tvOS 17 beta on your Apple TV, as long as you're running a recent enough version of the public release of each OS.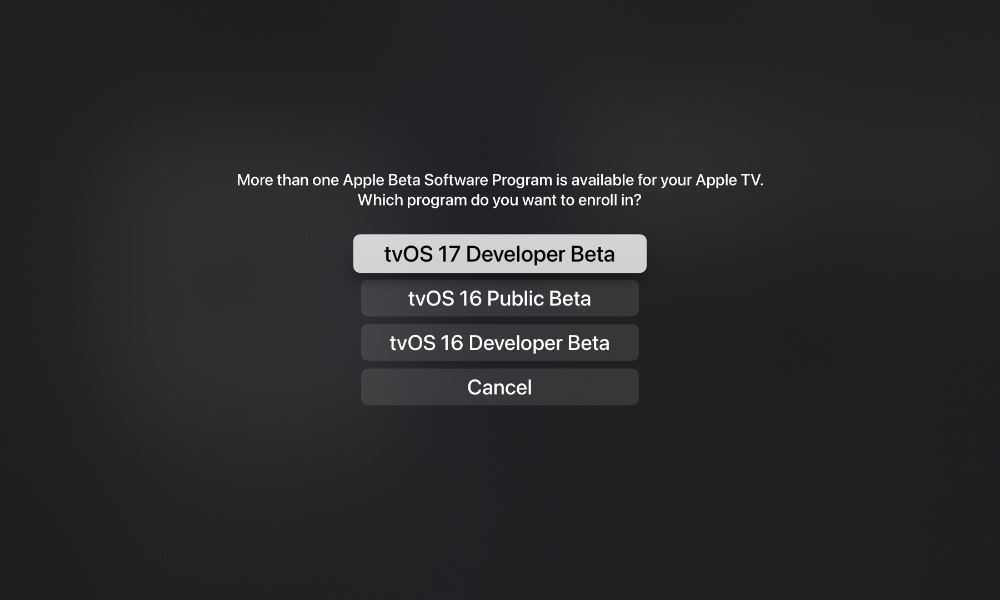 Just be aware that there's no going back in the case of the Apple Watch; if you choose to live on the edge and install the watchOS 10 beta, it's a one-way trip. Should you run into problems, you'll be waiting for the next beta release in hopes of a fix.