A Redditor Ordered an iPhone 15 Pro Max and Received an Android-Based Faux Clone Instead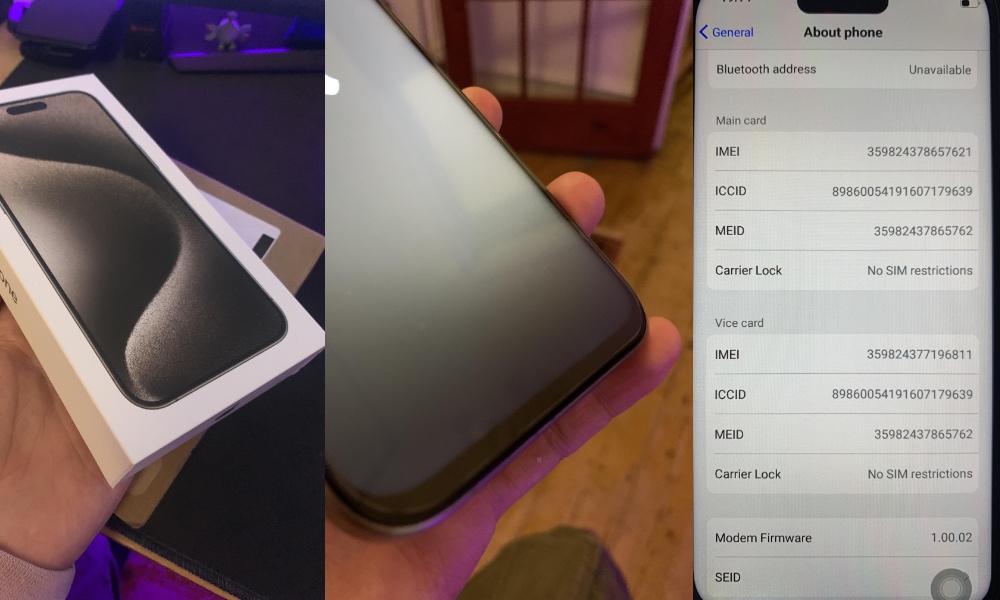 A Reddit user this week said he was severely disappointed about the contents inside the box when he received what he thought was the iPhone 15 Pro Max that he had purchased directly from Apple. Instead of the latest version of iPhone goodness, Redditor theEdmard claims he found an Android handset running an iOS 17-style skin.
A resident of the UK, theEdmard said he placed the order for an iPhone 15 Pro Max directly through Apple. However, when he opened the box, he was immediately suspicious. First of all, the device had a screen protector on it, which you won't see on a genuine iPhone upon opening the box. Then the screen of the device itself tipped him off that something was wrong.
"The next thing I notice when I turn it on, the screen isn't right. It lights up the black area in a way that's clearly not OLED, and the bottom has a 'chin,' which suggests this is not correct for the phone," Ed wrote. He also says the initial setup process could best be described as "very poor."
By this time, theEdmard realized he'd been had. The phone that arrived in the box wasn't a real iPhone 15 Pro Max, it was an Android phone skinned to appear to be an iPhone.
He says he checked the the tracking number on the package he received and it matched up with the tracking information on Apple's website.
Upon further investigation, theEdmard found there were several third-party apps installed on the device, including YouTube, TikTok, and Facebook. There's just one problem with that; real iPhones don't have any third-party apps pre-installed. iPhones have only Apple apps installed out of the box.
The overall user experience was less than satisfying, as theEdmard says the OS running on the device "is glitchy and horrible, the camera is like a slideshow and crashes if you try to use any UI element on screen."
It appears that sometime between leaving Apple's warehouse and arriving at his doorstep, someone swapped out the real iPhone 15 Pro Max, replacing it with an Android knockoff. Did someone who works for the delivery company (Dynamic Parcel Distribution) swap it out? theEdmard told 9to5Mac that he spoke to someone at DPD who adamantly claimed it wasn't anyone that worked for them.
"They assure me that the box was sealed properly, and so it was never opened or tampered with, so couldn't [have] been them," theEdmard said.
theEdmard added that he's opened a support ticket with Apple, and while the company has been "very accommodating so far," the situation hasn't yet been resolved.
As pointed out by Mashable, this isn't the first time someone has reported ordering an iPhone 15 and received an Android phone instead.
A TikTok user posted a video last week claiming that they'd had a similar experience.
Unfortunately, bad actors feel the need to pull something like this. While this user was smart enough to realize something was wrong and didn't enter any of his information into the device, some less tech-savvy users might be fooled, leading them to enter credit card information for Apple Pay, or their Apple ID information.