You Won't Ever Have to See an Unsolicited Nude Thanks to iOS 17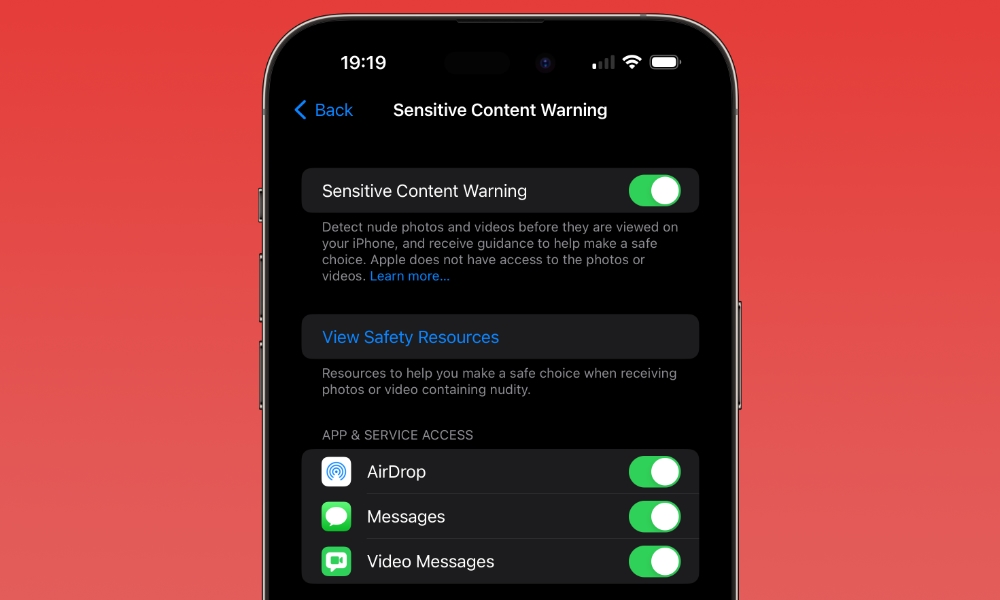 We're literally counting the days until the final release of iOS 17 comes to our iPhones.
There are just so many cool new features that a lot of us can't wait to try once the betas are done. One of these is the new and improved Sensitive Content Warning.
This feature will be extremely useful for children and adults alike, as it'll keep any unsolicited nude or similarly explicit photos out of your iPhone. Here's everything you need to know about this new feature.
What's the New Sensitive Content Warning in iOS 17?
As you can probably guess by the name Sensitive Content Warning, this is a useful feature that will keep you safe while texting with other people.
This feature is meant to warn you when you receive an explcit photo in a message. Instead of seeing the photo when you open your chat, you'll see a blurred image with a Show button so you can choose if you want to see the image.
If you think you've heard this before, it's because Apple already has a pretty similar feature. The current feature is called Communication Safety, and it also blurs out sensitive content.
The big difference? Communication Safety is a feature for children, whereas Sensitive Content Warning is for adults.
How Does Sensitive Content Warning Work?
Just like Communication Safety, your iPhone will automatically scan any image you receive. This feature will work with iMessage, FaceTime, AirDrop, and many other third-party apps.
Once you receive the photo, Apple will scan it and if it thinks the photo contains nude bodies, it will blur out the photo.
At the time of writing, we don't know the exact details of how Sensitive Content Warning is going to work, but if it's the same as Communication Safety, then Apple will not have access to any photo you receive, meaning you don't need to worry about your private pictures being stored in the company's database. All the processing will happen entirely on the iPhone using the AI power of the A-series Bionic chip's Neural Engine.
If you get the image from AirDrop, your iPhone will notify you that the image might have sensitive content and ask if you're okay with receiving it. For apps like Messages, you'll see the blurred-out image, and you'll have the option to see it if you want.
Get Ready for iOS 17
Whether you have children or you really don't want to receive unsolicited nude pictures anymore, iOS 17 has your back. If your iPhone supports iOS 17, then you're going to want to install this software update as soon as it's released to the public.