UPDF: The Game-Changing PDF Editor for iPhone and macOS Users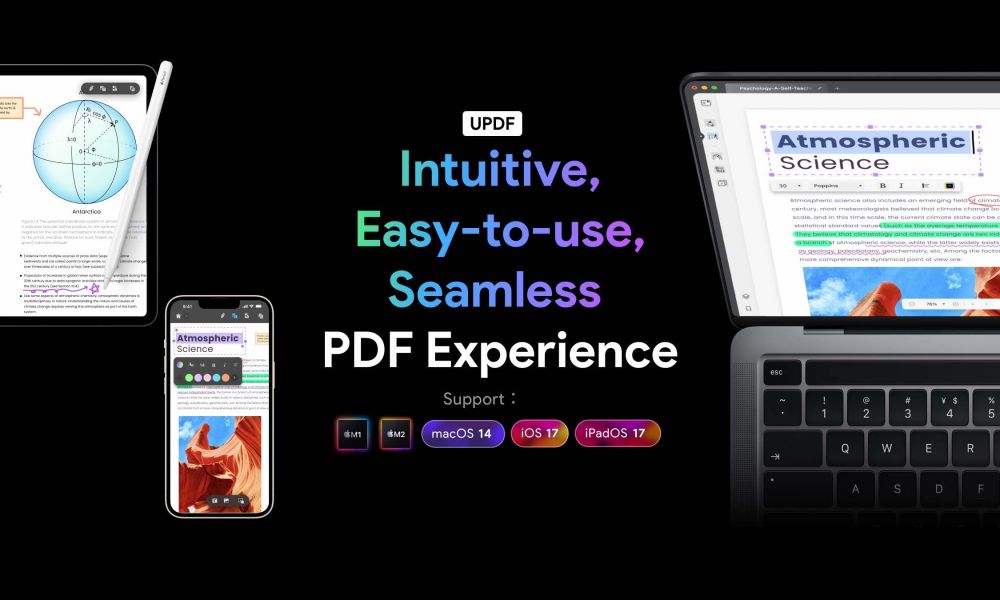 Wondering how UPDF is making PDF-related tasks easier for iPhone and macOS? This article has got you covered with an in-depth explanation of the features of this smart PDF editor!
UPDF – Maximize Convenience for Your Work on Apple Devices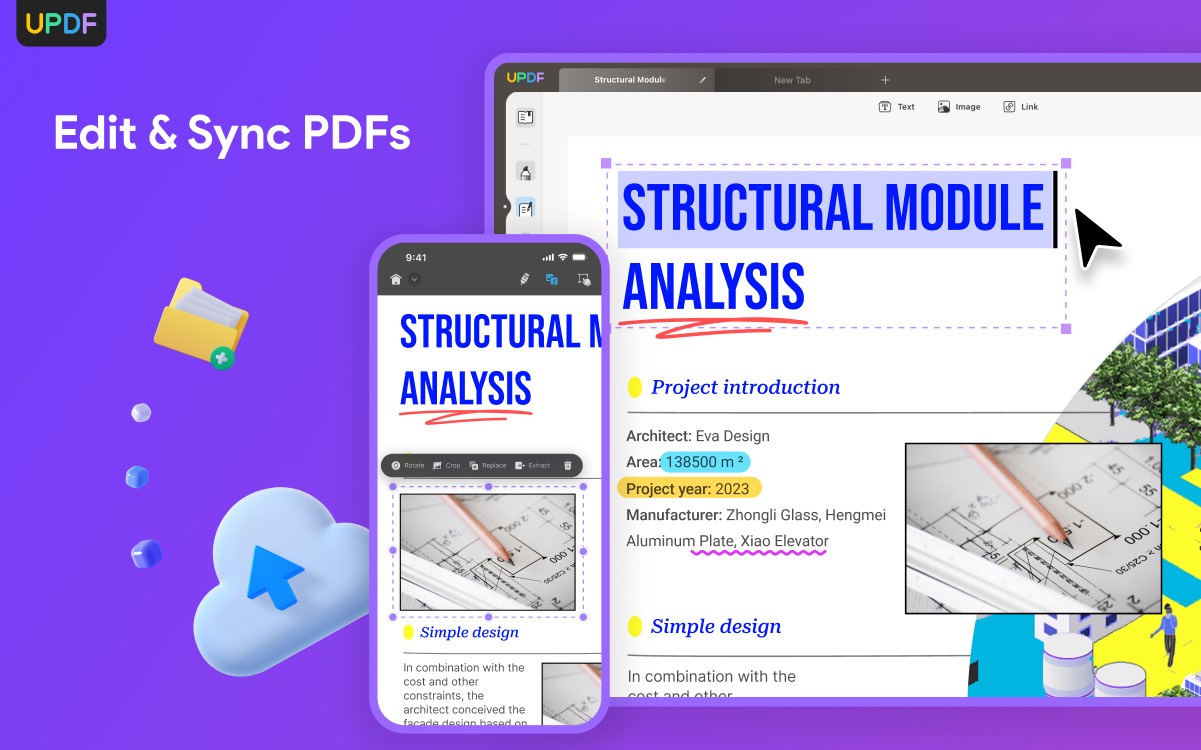 PDF has long been used as a common file format, as it offers a convenient data-sharing mode when preserving format and content quality. No matter if you are a student or a business employee, you are somehow linked with PDF processing. This includes working on PDF-based assignments, projects, theses, annual progress reports, and more.
Are you an iPhone or macOS user looking for an ultimate PDF editor? Get your hands on UPDF! It maximizes convenience for your work on iPhone and macOS, giving your productivity that much-needed boost and saving loads of time. Keep reading this article until the end to explore how UPDF can revolutionize your workflow and why you should benefit from an exclusive 54% off on UPDF Pro.
Analyzing the Convenience that UPDF Brings to Work and Study
In this section of the article, we will unveil notable UPDF features. From annotation to conversion, editing, and more, this platform has it all. Dive in to explore why we name it an all-inclusive PDF editing platform.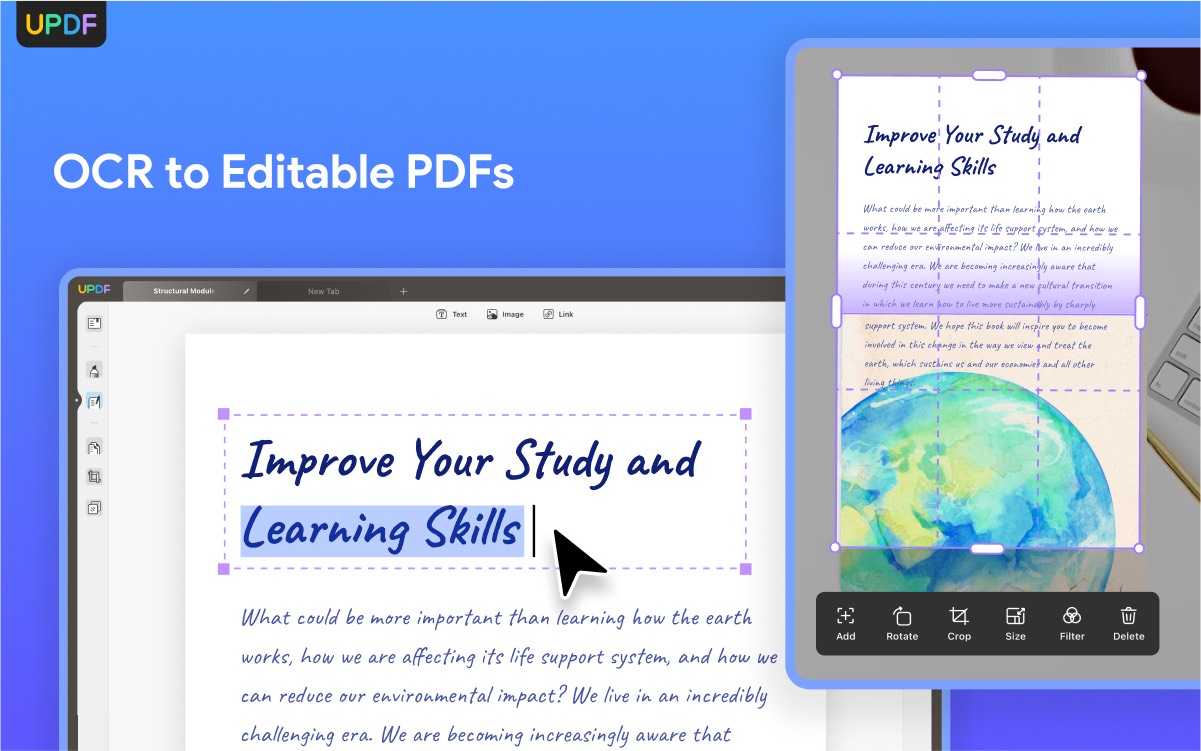 Easy Text Editing in PDF Files
UPDF enables editing text in PDF to a great extent. Whether you have created a PDF file with UPDF or any other platform, it allows you to tweak it according to your needs. You can adjust alignment, alter the font color, size, and style, or simply delete, replace, move, or copy-paste it.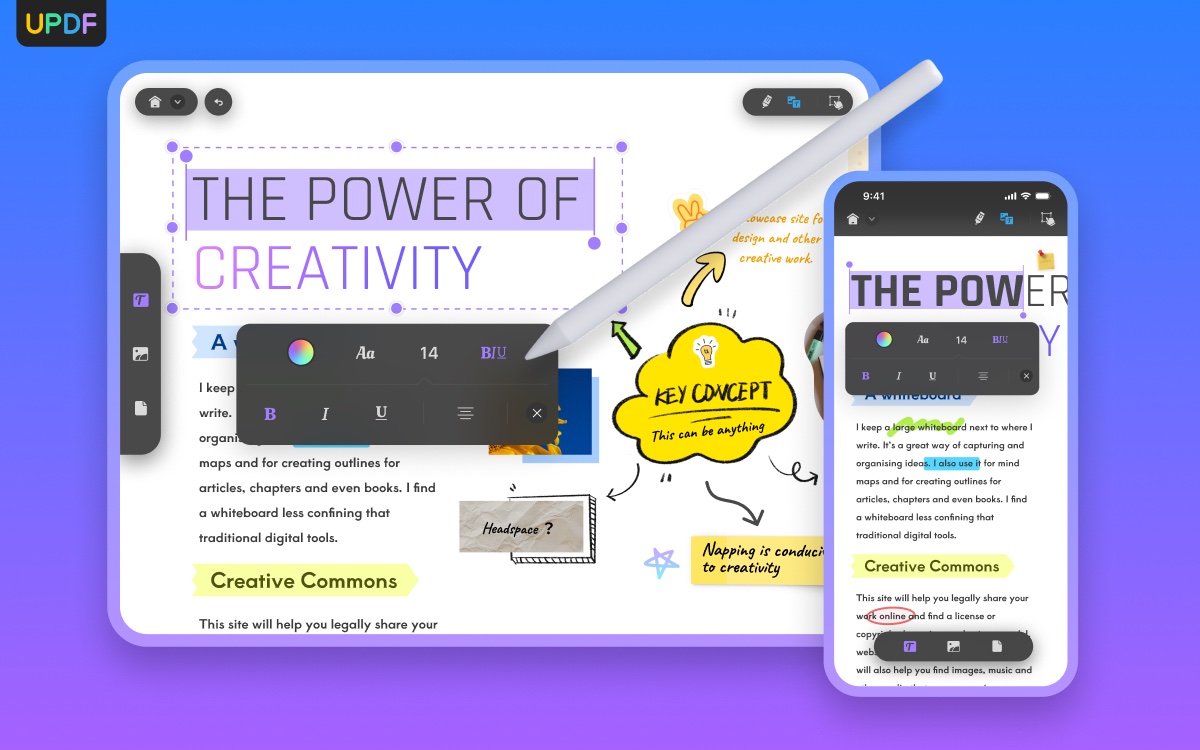 Moreover, UPDF accurately identifies the fillable areas in digital forms, letting you fill them up with the required information. This feature has digitalized form filling, making it convenient and paper-free.
User-friendly Interface
UPDF boasts a user-friendly and intuitive interface with functions clear at a glance. This eliminates the need to waste time and effort to learn how to use it. In short, it's unlike those cluttered interface-boasting complex-to-use PDF editors like Adobe Acrobat. Whether you are a non-tech savvy or a pro, it's your best bet!
Effortless Annotation
UPDF comes with a variety of annotation tools to meet different needs. Whether you are a manager who needs to review certain project ideas or a teacher with PDF-based assignments for reviewing, UPDF has got your back. With this note-taking app for Mac, you can text in the form of comments to ask for alterations or appreciate work. It also allows adding stickers, shapes, underlining, highlighting, and strikethrough text.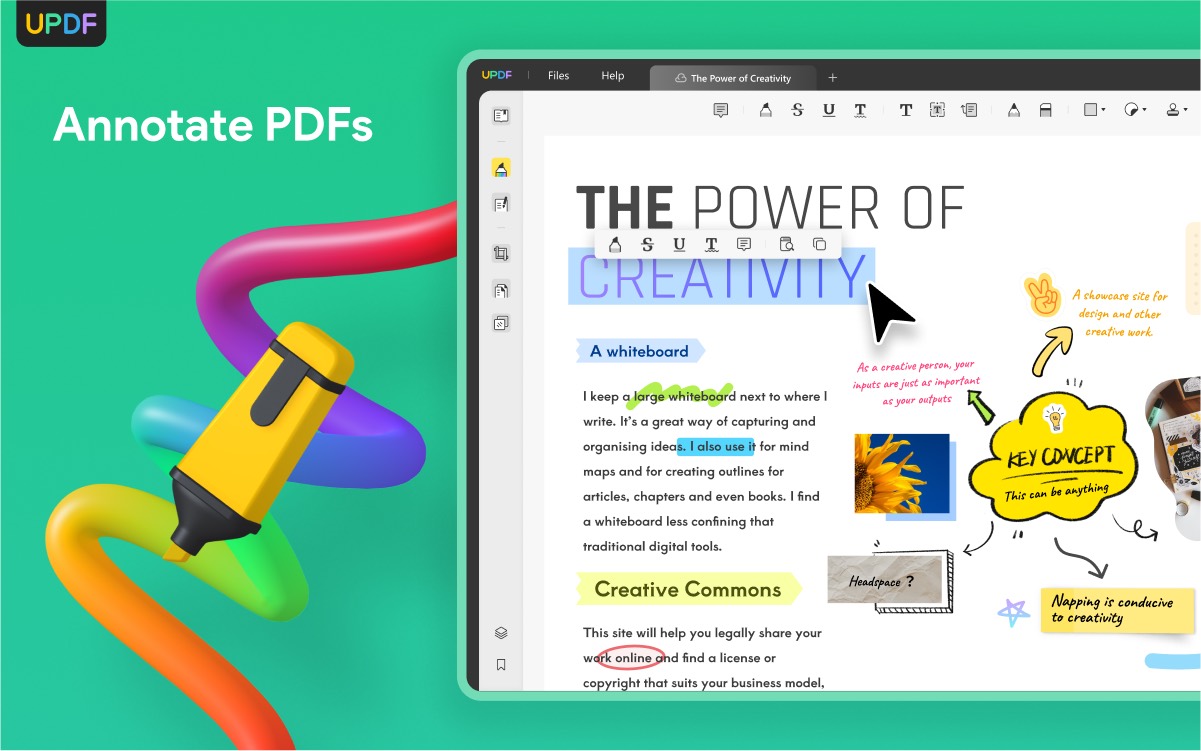 One-Stop Conversion to Various File Formats
With UPDF, there's no need to get different platforms for conversion from PDF to various file formats, freeing up significant space. It supports 14 file formats, including HTML, XML, Images, Word, PowerPoint, Excel, and more. Its swift and accurate conversion-performing OCR technology is also worth a mention.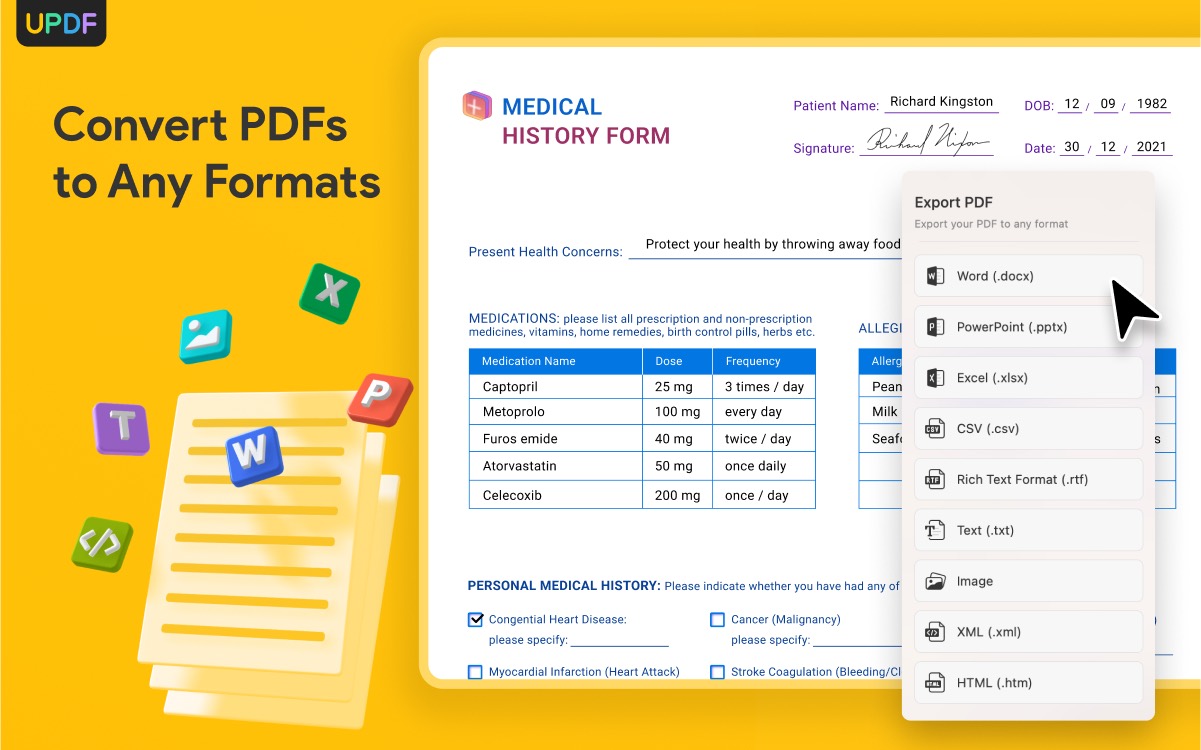 Innovative AI Features
UPDF's recent update has incorporated innovative AI features of Translate, Explain, and Summarize. They allow you to translate articles in multiple languages, generate explanations for uncommon words, and quickly summarize long articles. A UPDF is equivalent to a dictionary and an easy-to-use translation software. Ensure to try UPDF AI for 1-month free to get a glimpse into its features.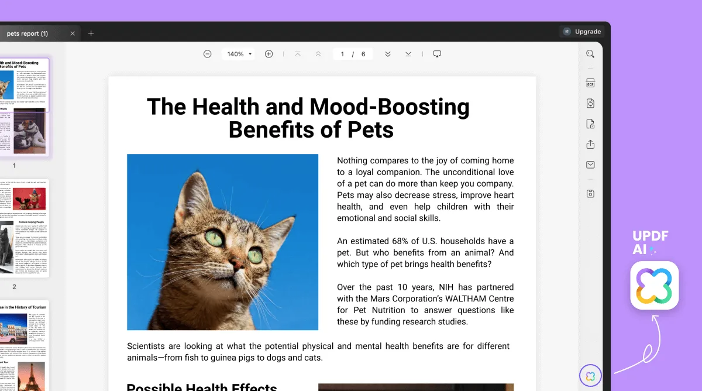 Securing Documents
Where UPDF enables adding an Open or Protected password to your documents, it also supports adding watermarks to protect the copyright. Both these features are ideal for securing confidential PDF files or private documents. You can also remove security from a PDF if you know its password.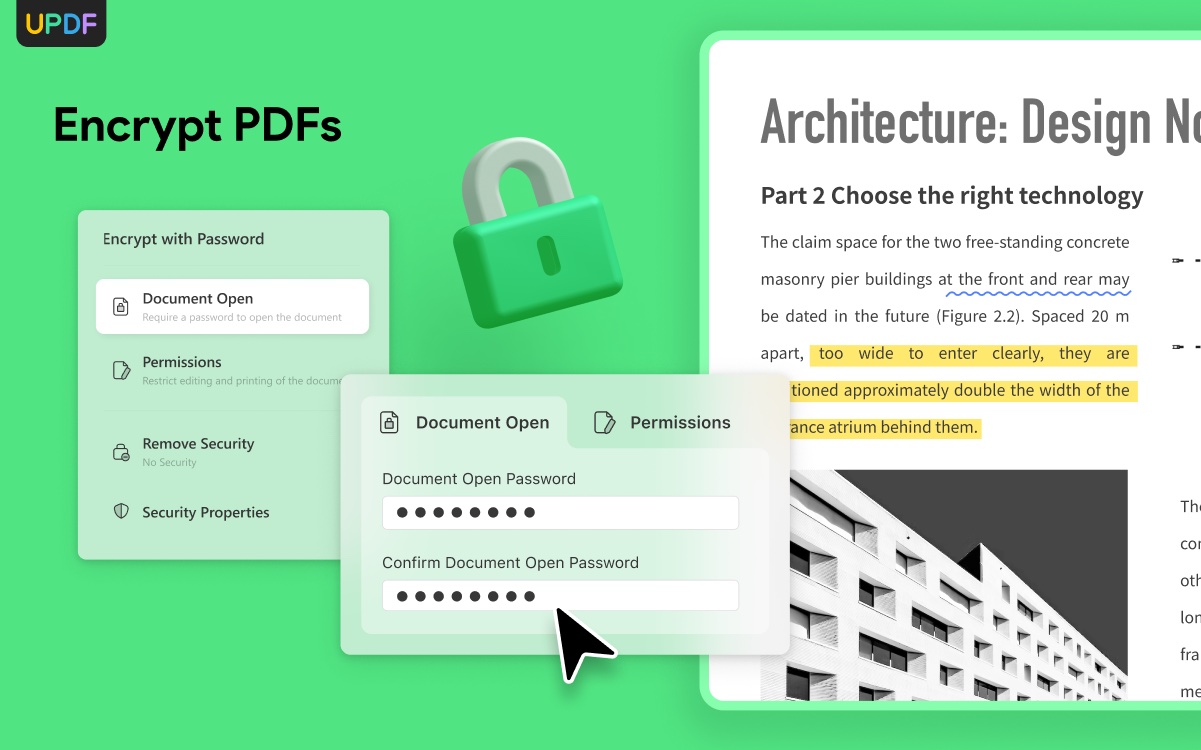 Organization with Ultimate Ease
Organize PDF section is equipped with a plethora of features like Extract, Split, Insert, Delete, or Rotate PDF pages. All these tools are useful for quickly organizing PDF documents that are vertically and horizontally upside down and out of order vertically and horizontally.
Creation of Blank Canvas
If you are a PDF designer looking to create a blank canvas for your design, UPDF has got you covered in this aspect too. It allows creating a new blank PDF or making PDFs from screenshots. You can also rely on free UPDF templates for making effective PDFs in lesser time.
Signing PDF Electronically
UPDF enables customizing your sign to a great extent. Create them using a keyboard, mouse, or trackpad, followed by tweaking their color, font style, size, etc. All this will help craft an impressive electronic signature you can save for future use.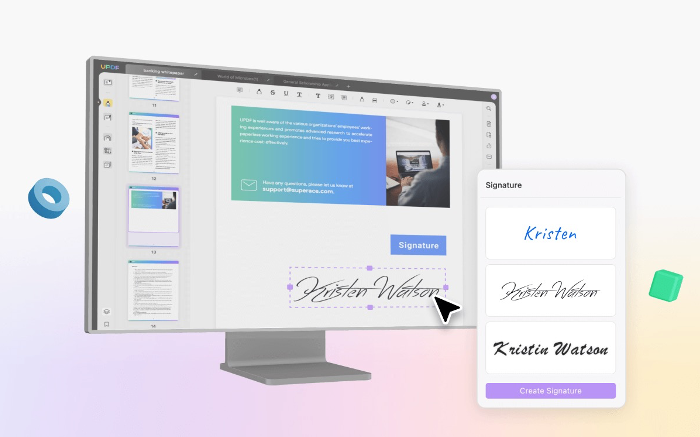 Why Choose UPDF for iPhone, iPad, and Mac?
Still wondering why you should get UPDF for your iPhone, iPad, and Mac? The following perks you can enjoy with this PDF editor will surely tempt you to get its license now!
One License for All Platforms
UPDF is ultra-compatible, as it can work on all platforms, iOS, iPad, macOS, Android, and Windows. On top of that, you won't even need to get a separate license for each device, as one license can work on four different devices, including two desktops and two mobiles.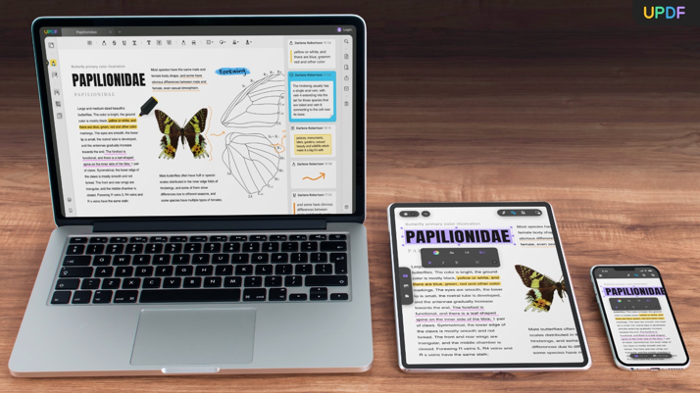 UPDF Cloud
Each license comes with free UPDF Cloud storage, which you can use to edit and manage your PDFs wherever you are. Wondering how? Once you have uploaded a PDF on UPDF Cloud, using any of your devices, it becomes accessible from all other devices for streamlining your workflow.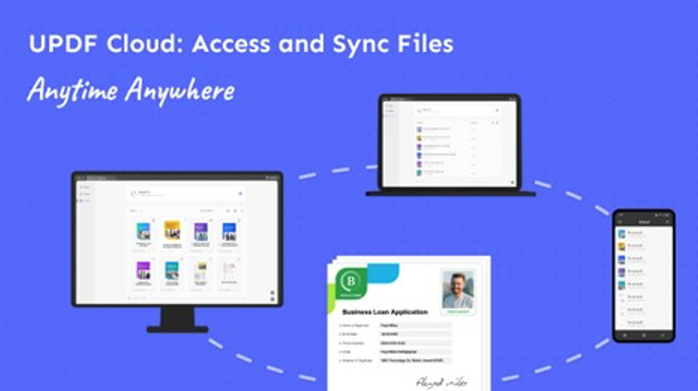 Great Value for Money
Apple devices don't come with inbuilt PDF editors; they usually contain a PDF viewer with basic-level viewing and a few annotating features. However, for editing PDFs, converting, compressing, sharing, printing, and performing other PDF-related tasks, you will need to rely on other platforms.
Understanding the device storage issue, UPDF has covered all these and more innovative features under its umbrella, becoming an all-in-one PDF solution. It's indeed great value for money.
24*6 Customer Service
UPDF users don't encounter issues with the software's performance at first. However, if someone needs assistance with purchasing a license or has some queries related to pricing, features, or other stuff, UPDF's Customer Service is there 24*6 to help them out! You can also access User Guide from their website for help.
Constant Update
UPDF encourages incorporating newly invented technologies and developing new features to make its PDF editor more helpful for users. Recent AI integration is a perfect example of their dedication. It's another reason why you should get UPDF now!
Wrapping It Up!
UPDF is undoubtedly an amazing platform for those working on iPhones and macOS. It's the best bet for everyone out there; students, teachers, content creators, HR professionals, PDF designers, and more.
That was all about why you should ensure to try this free PDF editor and even get 54% off on UPDF Pro and what features tempt you to do so. Hope you found this article worth reading. Stay tuned for more.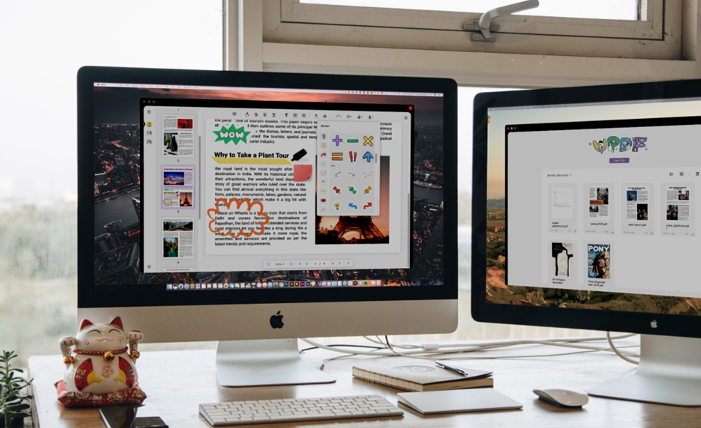 We may earn a commission from affiliate links. Continue Below.