Here's How to Easily Opt Out From Data Brokers That Track You Online
Please note that we might earn commission from affiliate links to Aura and other websites. Read our disclosures.
A data broker is a company that collects and sells large amounts of personal information. These brokers package and sell this data to advertisers, businesses, and even government agencies.
Unfortunately, legitimate businesses and organizations are not the only parties that buy this data. Scammers are also known to purchase personal information for use in their nefarious schemes. Plus, bad actors also hack these data brokers' databases, stealing your information and selling it on the dark web.
This leaves you vulnerable to unwanted ads, emails, texts, identity theft, and hacking, all to obtain more information about you or to trick you into turning over your hard-earned money.
What Can I Do to Remove My Information From Data Brokers?
You can manually contact data brokers, such as BeenVerified, to have your information removed from their databases. In the case of BeenVerified, you can follow the steps listed below to request that your information be removed from its databases:
Search for your listing by entering your full name and selecting a state.
Scroll through the results listing until you find your information, and select the "Proceed to Opt Out" button found to the right of your name.
On the next page, enter your email address, then click the CAPTCHA challenge to prove you're human.
You'll soon receive a confirmation email. Click on the "Verify opt-out" at the bottom of the email.
In your browser, you'll be sent to BeenVerified's website, where you'll see an opt-out confirmation.
Your listing should be removed from BeenVerified's databases within 24 hours. You will then receive a final email confirmation to let you know that your information removal request has been completed.
You can repeat the process on multiple other data broker services. Bring your lunch, though, because this is going to take a while. If you're not into spending your free time visiting broker sites, finding their opt-out options, and entering your name and email address over and over again, there are easier ways of doing this.
Use a Content Removal Service
There are several content removal services that allow you to automatically remove your information from content broker sites without needing to visit each site one by one. These services charge a fee to perform their magic, so be prepared to pay a fee upward of $129 per year for the service.
Ironically, you'll have to provide your full name, email address, phone number, and mailing address, which is usually the information you're trying to remove from the web. So, you might want to confirm that the content removal service doesn't share your information, as that kind of defeats the purpose of doing all of this.
DeleteMe is a popular online service that will remove your data from various broker sites, including Spokeo, BeenVerified, and other brokers. As mentioned above, you will need to pay a fee, but the advantage is that you'll only have to enter your information once to remove it from multiple services.
Incogni is another data broker removal service that has been gaining popularity. It claims it can guard your personal data from being sold for under $7/mo.
Use a Multi-Purpose Digital Security Suite, Like Aura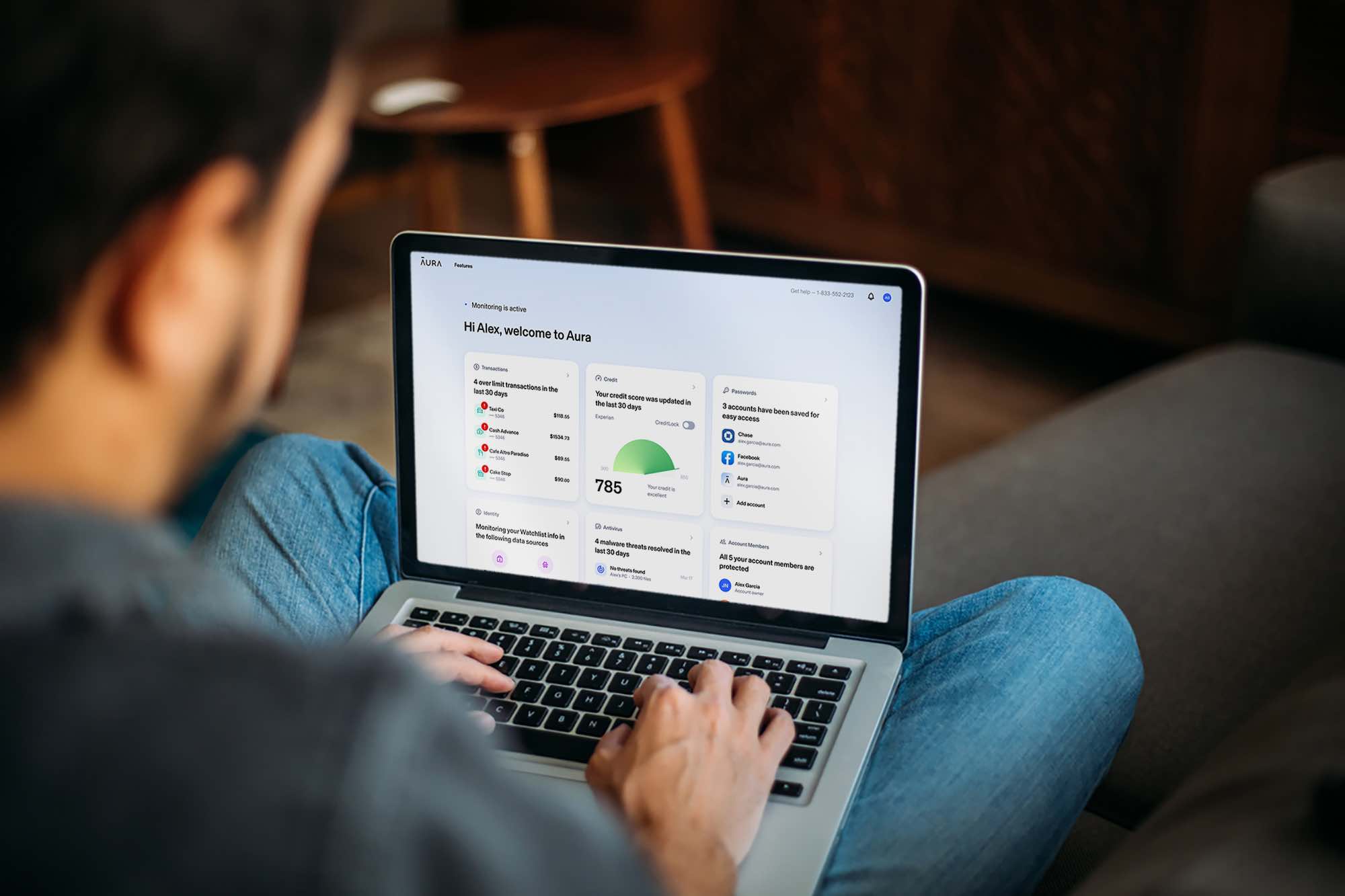 While most VPN and antivirus services concentrate on providing protection against one or two online dangers, there are companies that offer a complete suite of digital privacy protections, including VPN services, antivirus and malware protection, password protection, and yes, data broker opt-out services. I use Aura.
Aura's suite of digital protection services includes a data broker opt-out service. Aura scans known data broker databases, then automatically makes data removal requests to the brokers.
While Aura is a paid service, you're not paying solely for data broker information removal. Aura also provides quality VPN protection, antivirus and malware protection, identity theft and financial fraud protection, a password manager, parental controls, spam controls, and much more.
Aura offers a 14-day free trial before charging your credit card, so trying out the service is a totally risk-free proposition.
Please note that we might earn commission from affiliate links to Aura and other websites. Read our disclosures.
We may earn a commission from affiliate links. Continue Below.