Don't Miss Another iMessage or Call with These iPhone Settings
It's frustrating to check your phone and discover you've missed an important phone call or message. It often happens because you turn off your ringer and forget to turn it back on.
Other times you walk away from your phone and can't hear the quiet ringer from the other room. Don't let this happen to you. Use our tips below to ensure you never miss an important call or message again.
1. Setup a Custom Ringtone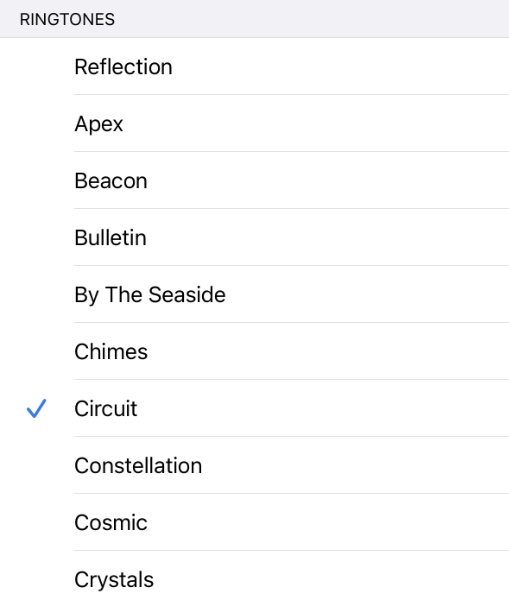 Most people don't customize their phones. They keep the standard ringtone or text tone and use it for everyone. Every phone call or text message sounds the same, making it impossible to tell whether it is from an annoying telemarketer or your significant other. With some tweaking, you can make a meaningful contact stand out by assigning them a unique ringtone or text tone.
Open the Contacts app on your iPhone
Select a contact from the list
Select Edit in the top-right corner of the screen
Scroll to find the Ringtones section or Text Tones
Choose the unique sound that you want to use for a call ringtone or a text tone
Select Done in the upper right corner
Select Done again to save our changes to the contact
The next time you receive a phone call or text message from this contact, you'll know immediately it is from them.
2. Use Flashing LED Light Notifications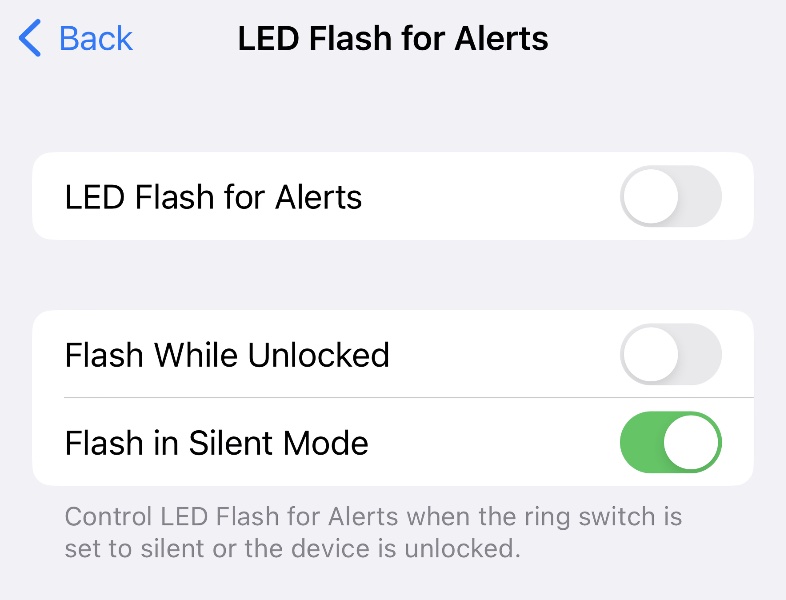 You may not realize it, but you can use the camera flash to alert you when you receive a phone call or message. It's especially beneficial when you are in a noisy environment and cannot hear incoming alerts.
Open the Settings app
Select Accessibility
Select Audio/Visual
Select LED Flash for Alerts
Use the toggle to turn on LED Flash for Alerts.
You can customize when and how the flash alerts are triggered. By default, the LED flash only activates when your phone is locked. You can use the toggle to allow the flash even when your phone is unlocked. You also can turn off the setting for Flash on Silent to prevent LED flashes when iPhone is in silent mode.
3. Enable Emergency Bypass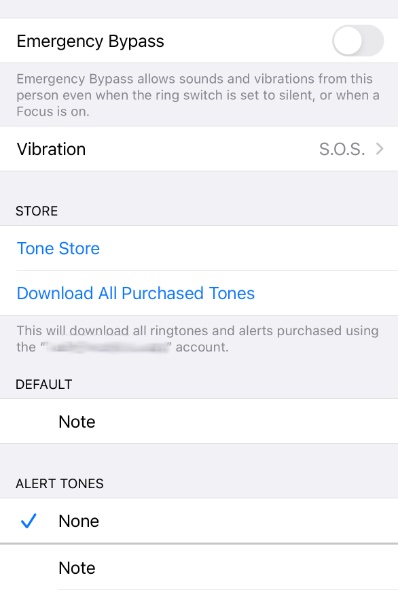 Emergency bypass ensures a phone call will reach you even when you enable "Do Not Disturb" mode or silence the ringer using the mute switch.
Open the contact in the Contacts app
Select Edit in the upper right corner
Scroll to Ringtone or Text tone depending on whether you want to allow phone calls or text messages
Select the toggle to enable Emergency Bypass (green is enabled, grey is disabled)
Select the vibration pattern
Select Done in the upper right corner
Select Done again to save our changes to the contact
When you select a vibration pattern, your phone will demonstrate the pattern so you can choose the most effective alert.
4. Use an Apple Watch or AirPods
Many people miss calls and texts because they don't have their phones. Either they left it in the other room or can't use it due to restrictions at work or school. You don't have to miss messages or calls because you can't access your phone. Just pair an Apple Watch or some AirPods. They can alert you remotely when someone calls or messages you.
The Apple Watch is our first choice. It sits discretely underneath the sleeve of your shirt and is feature-filled. Not only can you view incoming calls or messages right on your Apple Watch, but you can also choose how to respond without picking up your phone. AirPods work similarly but can be configured to read back an incoming text message or tell you who is calling. As with the Apple Watch, you can use the AirPods to reply to a text message or answer/ignore a phone call.