How to Watch March Madness on TV, Mac, iPhone, and iPad
It's almost that time – time to pool your money, fill out your office brackets, and pull your hair out as you watch the number 15 seed team knock off the number 2 seed by two points in the craziness that is March Madness.
Although the odds are against you picking the perfect bracket (roughly 1 in 128 billion according to a math professor at DePaul University), many people will still watch every game possible with their teeth clenched in hopes of winning whatever pool they entered. With today's technology, and the proliferation of streaming media available, it's possible to keep better tabs on the tournament than ever before.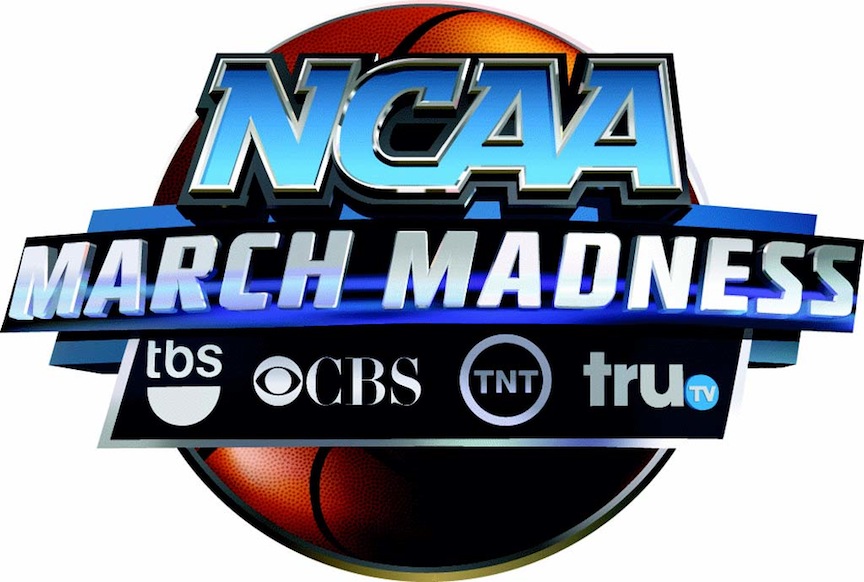 If you're a die-hard college basketball fan, or just a compulsive gambler who put a little too much money on the line, here's a quick guide on how to watch all of the March Madness action.
Television
If you're still living in the last decade, and prefer to watch all of your media via cable television, then accessing all of the March Madness games may be a little easier for you. Four channels will be broadcasting separate games – CBS, TNT, TBS, and TruTV, the last three of which require a paid cable subscription. However, if you're out and about (or perhaps at work…?), you may need to explore other options to access the games.
No cable subscription? You may have to shell out a bit of money to catch a good portion of the games (including the championship game, which will air on TBS). Investing $20 into a Sling TV's "Best of Live TV" package will give its users access to every bit of March Madness action, and the content will stream to any of your Mac or iOS device. The good news is that there are no long-term contracts – you can cancel as soon as the tournament is over. The bad news is that Sling TV isn't available on the Apple TV yet, so you would be forced to use AirPlay to stream video from your Mac to your television for the big-screen experience.
Mac or PC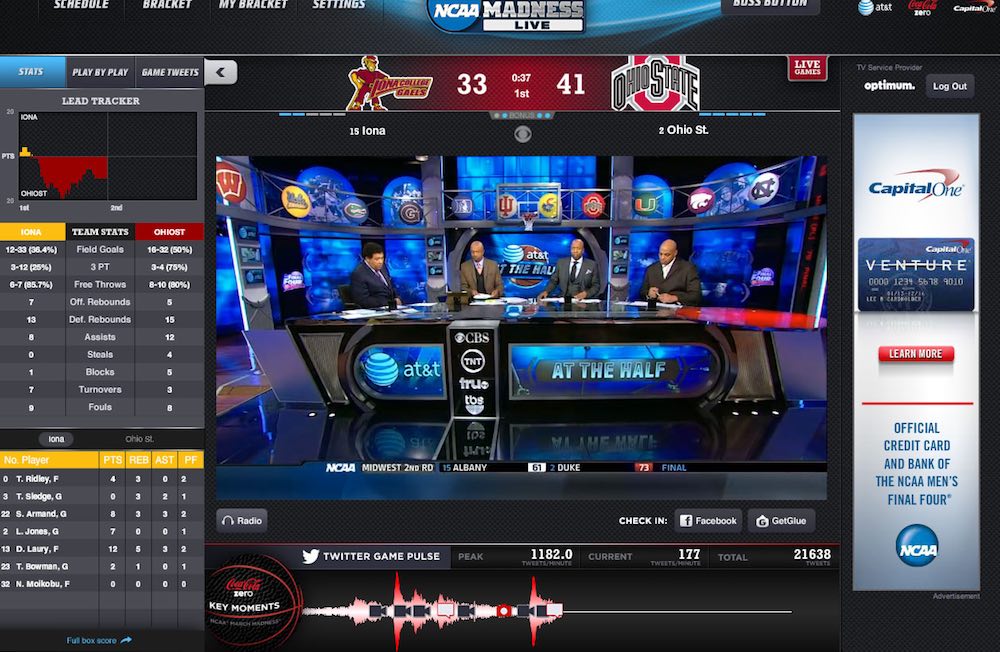 The official March Madness Website is very well done, and chock-full of information. The website will also be streaming every game live, so you can catch up on the action while you're at your desk. Unfortunately, there is a caveat – while the games that are broadcast on CBS will stream for free, games that are being broadcast on TNT, TBS, and TruTV will stream for only 3 hours before users are required to authenticate a paid cable subscription. While we don't condone such behavior, you may be able to talk to a friend into letting you borrow their cable credentials to watch the games for free.
The CBS broadcast games will also stream for free on CBSSports.com. Games that you stream on your Mac can be streamed to your Apple TV via Airplay if you'd like to watch them on the big screen.
iPhone, iPad, iPod Touch, and Apple TV

The NCAA has also built an app that streams the entire tournament. The March Madness Live app will stream every game to your iOS devices, while also allowing you to make and track your picks. However, just like the March Madness website, CBS broadcasts are free, and other broadcasts are only free for three hours before requiring authentication.
The app also works on the Apple Watch, bringing you live updates on the device, and the Apple TV app allows split-screen viewing, so users can follow two games at once.
The March Madness tournament kicks off March 15th at 6:40pm ET on TruTV, as Florida Gulf Coast takes on Fairleigh Dickinson, immediately followed by Vanderbilt vs. Wichita St. Good luck with your picks, everyone!
Learn More: Leaked iPhone 7 Renders Show Revised Antenna Line Placements, New Camera