3 New Pro Tricks for iPhone and iPad Fanatics
You may think you know everything there is to know about iOS 9 and all the hidden tricks it has to offer (especially if you are an avid iDrop News reader). However, Apple continues to surprise us with all the things its operating system is capable of doing for us.
If you really want to impress your friends and family with your iOS knowledge, check out these three pro tips for using your iPhone or iPad.

1. Keep YouTube audio playing in the background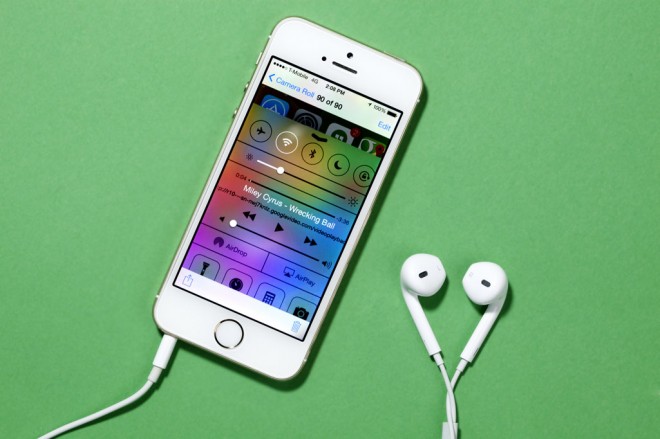 Love listening to YouTube songs or videos but hate not being able to use any other apps in order to do so? If you don't have YouTube's paid service, YouTube Red, you may have found this a little tricky to do. Well luckily we have a solution so you can have your cake and eat it too.
However, be aware that this trick will only work if you use Youtube via Safari instead of the YouTube app and use Apple Headphones. After you have these prerequisites taken care of, follow the below steps to musical freedom:
Open YouTube.com in Safari
Play a Video of your choosing
Hit the Home button to close Safari. The video will stop, but if you hit the play button on your headphones the video will start to play again.
Be wary, You may experience a slight delay before the video resumes
Now you can use your iPhone to enjoy other apps and functions without having your music interrupted.
You can also swipe up once you are out of Safari to bring up the Control Center and press play like you would with Spotify or Apple Music.
2. Delete a photo or video from Messages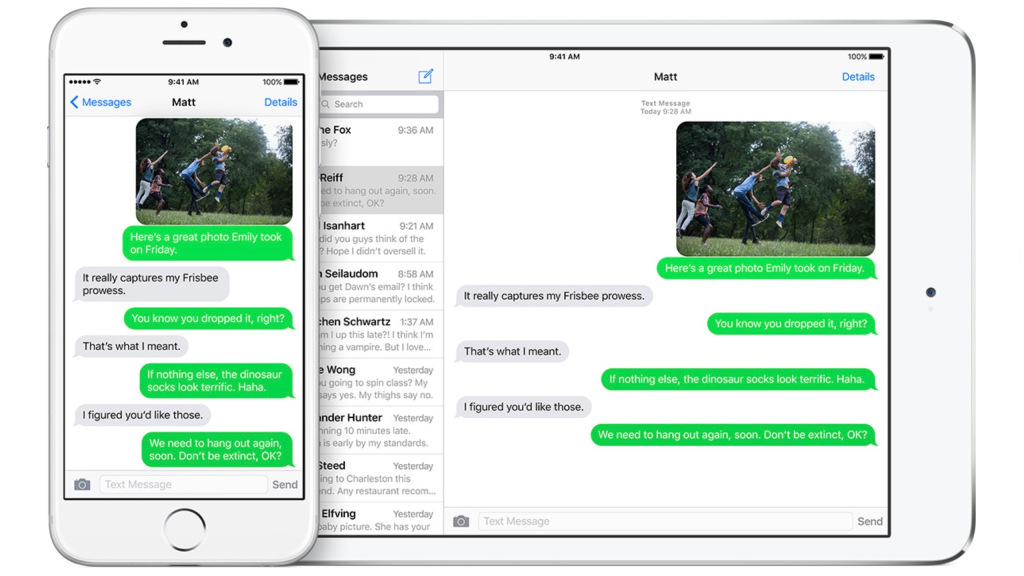 Maybe you've sent an embarrassing photo of yourself to a friend or accidently texted a ridiculous image to a coworker that you wish you could forget forever. Whatever the reason be, you probably want to delete the evidence and not have it be a constant reminder when you scroll through your text conversations. Most iOS users are unaware that they can delete a photo or a video from a text thread without deleting the entire conversation. If you want to delete a photo or video from the messages app for your iPhone or iPad follow these simple steps:
Open the text conversation and find the photo or video you want to delete
Tap and hold the photo or video
A short tap will open the photo and video and a hard tap will preview it (if you have a 3D touch device)
Your gentle tap will reveal a three button menu that says Copy, Save, and More
Tap on More
This will select the photo with a small blue checkmark next to the left edge
Tap on the trash can in the lower left hand corner and then tap Delete Message
This will permanently delete the photo or video but leave the rest of the conversation
That photo you hate is now gone! If you don't want to waste your time doing this to several times over, don't worry! You also have the option to delete multiple photos or videos. Just scroll through your conversation after tapping "More" and select other photos or videos before putting them in the trash.
3. Use Siri to Check Business Hours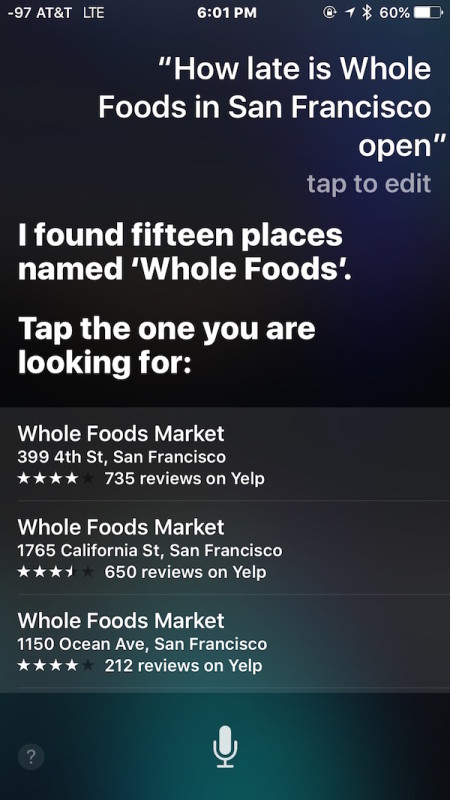 What do you usually check when you want to know the business hours for your favorite restaurant? The company's website? Facebook? Forget that! We all know what Siri has become a more proactive assistant with the iOS 9 update, but most people aren't aware of what extent. You can just ask Siri to see when any business closes, saving yourself valuable time and effort. Siri knows the business hours of both local and big businesses. To do this:
Activate Siri by pressing down on the Home button until "How can I help you?" appears on your screen
Ask Siri "What time does (business name) close?" or "Is (business name) open/closed right now?" or any variation of this question
Basically if Yelp has the hours listed, Siri will be able to find it.
She will also let you know if she couldn't find an answer, and will then give you the businesses Yelp information with a phone number and address.
No more wasting time scrolling through multiple apps. Yet again, Siri proves that she's the best virtual assistant in the game.
Learn More: 10 Tricks to Double Your iPhone's Battery Life