These 7 iPhone Mistakes Could Be Preventing You from Taking Great Photos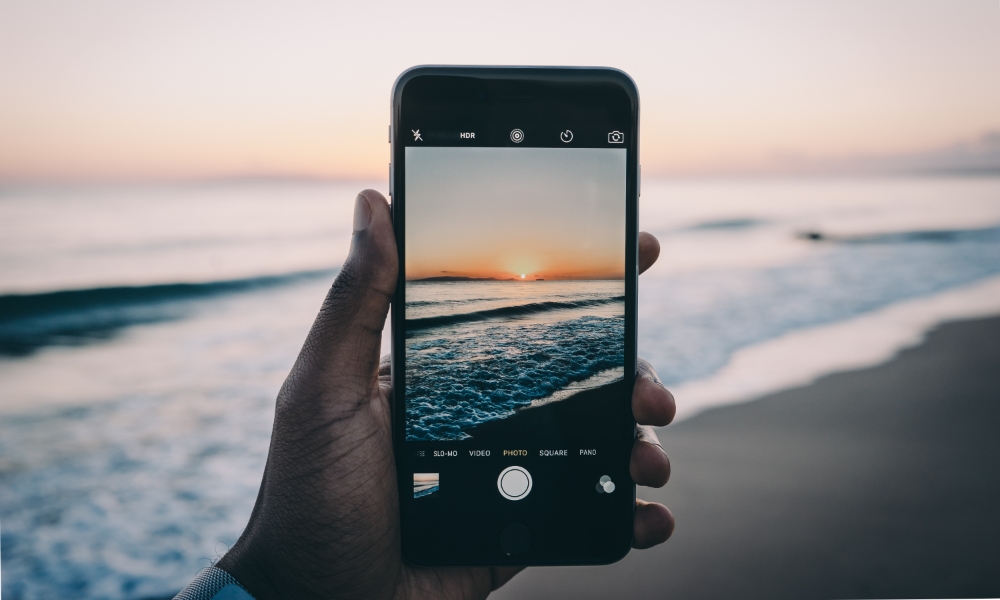 If there's one thing that the iPhone is known for — other than its steep price — is its great cameras. Hands down, the iPhone has always had some of the best cameras on any smartphone — and the best part is that Apple keeps making them better every year.
Now you can take pictures in low light, zoom in closer on your subjects, and even take macro pictures with the most recent iPhone Pro models.
Of course, none of that really matters if you're not taking the pictures properly. If you're like most people, there's a good chance you're making a few mistakes when you hit that shutter button.
Don't worry; it happens to everyone. While most of us aren't professional photographers, making a few small changes will make your photos look much better and more interesting. Whether you want to become a professional iPhone photographer or just want to take pictures that really pop, these tips will help you get started.
---
You're Not Using an Object to Focus On
Most of us are used to taking pictures randomly. For instance, if you like a bunch of rocks, you're going to take a picture of those rocks and call it a day.
While that's fine for casual photos, if you want to make your pictures stand out, you need an object that the audience can focus on.
That doesn't need to be anything too crazy. You can use something like a red apple in a bowl with green apples or anything else that stands out from the background and helps your picture look more interesting, and, as the professionals say, helps to tell a story.
---
You Aren't Focusing on Your Subject Properly
Once you find a subject you want to use, you need to focus on it properly. Fortunately, your iPhone makes it really easy to focus on specific objects or people. Just tap on them wherever they appear on the screen, and your iPhone will try to make them clearer than the rest of the objects in the shot.
Of course, you can also do your part and move around so it's easier to focus on the subject.
---
You Aren't Using Your iPhone's Grid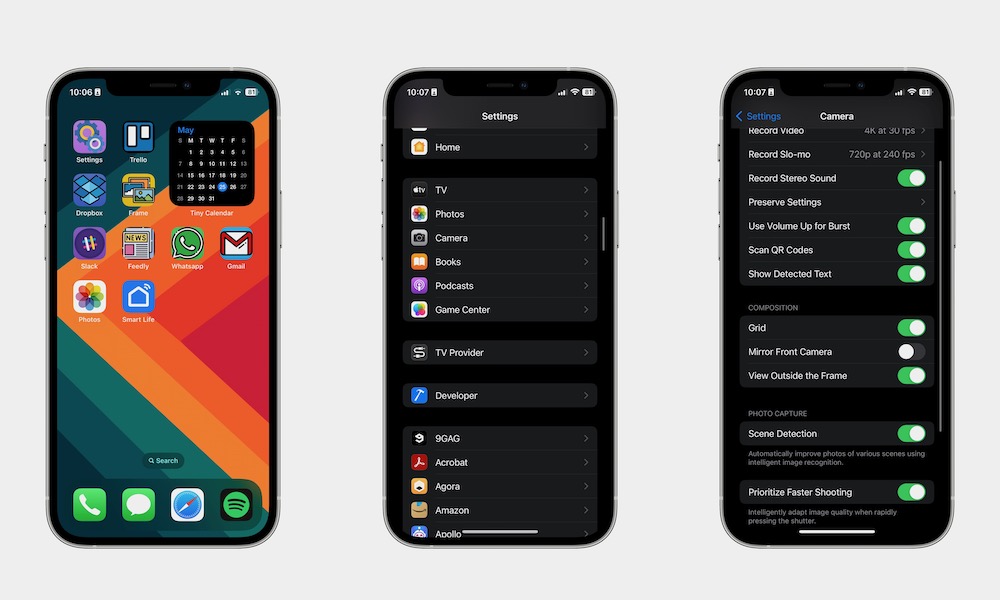 Your iPhone has a grid view for your camera, which can help you keep everything in the proper framing. That way, you can make objects stand out and know which objects aren't where they belong.
Here's how to enable your iPhone's Grid:
Open the Settings app.
Scroll down and select Camera.
Scroll down again and, under Composition, toggle Grid on.
Now, the next time you take a photo, you'll see a small grid on your camera. Don't worry, it won't appear in your final shot.
---
You Aren't Using Faster Shooting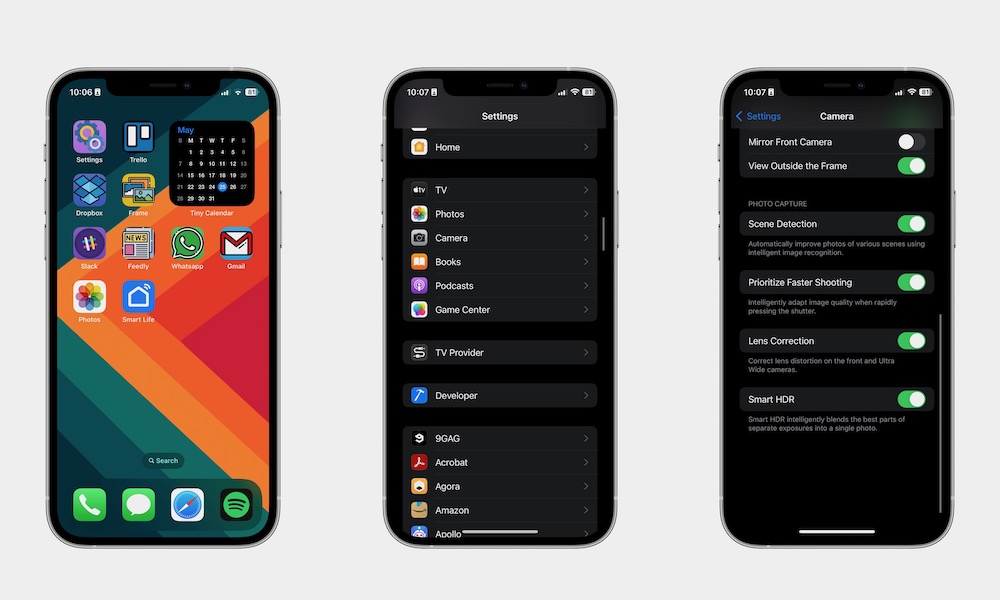 Being able to take the right picture at the right time is sometimes really important. What if you want to take a picture of a butterfly, but it flies away before you can take a decent shot?
Fortunately, your iPhone has a way of prioritizing faster shooting. This will allow you to take pictures more quickly, especially if you're taking multiple shots in rapid succession.
To use this feature, you need to follow these steps:
Open the Settings app.
Scroll down and select Camera.
Scroll down one more time and enable Prioritize Faster Shooting.
When this setting is enabled, your iPhone will adapt the image quality as needed to continue taking additional pictures more quickly, but they'll still look great.
---
You're Using Zoom Too Much
Your iPhone's cameras are great enough on their own that you don't really need to zoom in on any subject. In fact, some people might argue that you should never use zoom.
Sure, if you want to take a picture of something that's far away, you can and should use it. But if you want to take more professional-looking photos, you should just rely on your iPhone's cameras without any zoom. If you do need to zoom and you're using an iPhone Pro, stick with the 2X, 2.5X, or 3X presets for your specific model, all of which use the telephoto lens.
---
You're Not Making the Most of Your Camera's Settings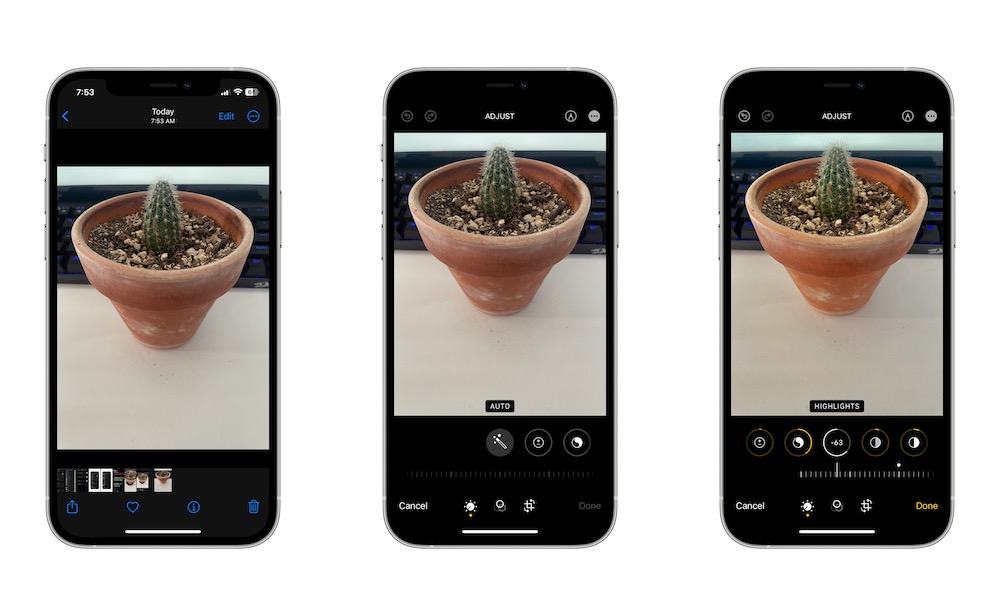 The camera app has a ton of settings you can try, even if you aren't a professional photographer. You can quickly change the exposure, change filters, and use live photos. There are a lot of things you can do to try to improve your photos. Although, you might not want to use too many filters.
Plus, you can also go to your Camera settings by going to Settings > Camera and changing everything you want to take higher-quality videos and photos.
There are a lot of customization features you can try before and after you take a picture, so play around with your iPhone's settings and figure out which are the best for you.
---
You're Not Cleaning Your Camera Lenses
This might seem obvious, but when was the last time you actually cleaned your iPhone's cameras? If you want to try to take better pictures, you need to make sure your cameras are clean and that they don't have any scratches on them.
Using a soft cloth and gently wiping your iPhone's cameras will do the trick. Be careful with using water or any liquids unless you know your iPhone is water-resistant.