USB-C Is Finally Here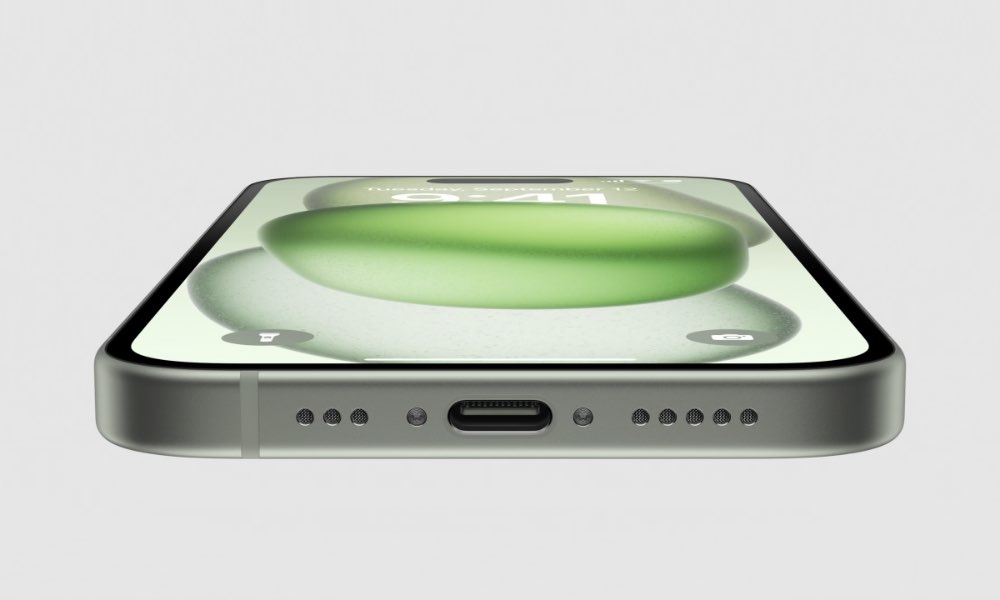 Another huge rumor for this year was the introduction of USB-C instead of a Lightning port. And fortunately for us, this is actually true as well.
Long gone are the days when you needed to carry two cables with you to charge your iPhone and your Mac. Now, you can use the same USB-C cable to charge pretty much all your devices, including your AirPods Pro (albeit you'll need to get a pair with a USB-C charging case).
What's more, you can now also connect your AirPods to your iPhone with the same USB-C cable, and your iPhone will start charging them. Granted, that's not as impressive as being able to reverse wirelessly charge your AirPods on the back of your iPhone, but it's still pretty cool.
Unfortunately, not everything is good news. The regular iPhone 15 models only support USB 2.0, which is not the fastest way to transfer files from your iPhone. This means you'll have transfer speeds of up to 480 Mbps, which is the same as the Lightning port on the iPhone 14 and older models.
The iPhone 15 Pro models, on the other hand, support USB 3.1 Gen 2, which will let you transfer files with a speed of up to 10 Gbps.
That's not the fastest in the market, but it's still a welcome addition, and probably more than enough for most folks. The downside? You'll need to buy an extra cable that can handle these faster speeds.