Why the iPhone 5s is Still Awesome
As of June 2015, about 20% of iDrop News™ readers are using an iPhone 5s. Much of the tech industry's focus is on the next big thing, but what about the tech we already own and love? There isn't always as much reason to upgrade to the next iPhone as we might think there is. Truth be told, the iPhone 5s is still an awesome phone and we will tell you why.
It's Compact – The iPhone 5s is a compact and easy-to-carry phone. Some people are opposed to owning a large phone for a few common reasons. One of those reasons is that for people with small hands, a large phone can be difficult to hold. Even more difficult, texting with one hand. The iPhone 5s is also small enough to fit into the tiniest of pockets. Because of its small stature, the iPhone 5s might be the most practical iPhone available.
Its Cases are Inexpensive – iPhone cases are a great way to protect your device from scratches, scuffs, and broken screens. iPhone cases are also a great way to express yourself. Some people have multiple phone cases to match their moods. While cases are a fun way to show off your personality, they can be expensive! Luckily for iPhone 5s owners, most iPhone 5s cases have dropped in price drastically. Even designer cases can be found for fewer than 5 dollars all around the web, and that's awesome.
It Uses the Lightning Connector – Any accessory that takes advantage of the Lightning connector can be used with the iPhone 5s. That means all the newest iPhone docks, cables, and even stereos can be used with the iPhone 5s. The Lightning connector will be around for years, so the iPhone 5s is ready for the future.
It's Less Expensive – If you plan to purchase the iPhone 5s in lieu of the newest iPhone generation, be prepared to save a lot of money. On contract you will save $100 right off the bat. If you plan to purchase your iPhone without a contract, you could save as much as $500.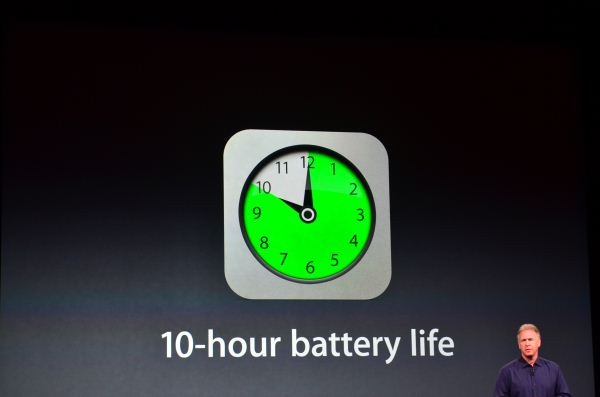 It Features Similar Battery Life – Battery life has been slightly improved on the iPhone 6, but not by a huge number. Standby time on the iPhone 5s and 6 are both rated at 10 days. Video playback has only been boosted by 1 hour on the iPhone 6. The biggest difference lies in talk time. The iPhone 6 will stay powered for 14 hours during a conversation, while the iPhone 5s will only stay powered for 10. But, c'mon, who talks on the phone for 14 hours straight anyways? 10 hours of talk time is still awesome.
It Weighs Less – While you're talking on the phone, every ounce of weight counts. After only a few minutes you can feel your arm slowly getting weaker and weaker. One benefit of owning the iPhone 5s, is it's slightly lighter than the iPhone 6. The 5s is exactly .6 ounces lighter, making long phone calls a little less tiresome.
It Houses Similar Features – There are numerous improvements to the iPhone 6 from the iPhone 5s, however most features remain the same. On the iPhone 5s you can still FaceTime your loved ones, secure your iPhone with Touch ID, and snap beautiful pictures with the 8 MP Camera. The 5s camera is also loaded with many of the same advanced features you'll find on the 6 and 6 Plus, like face detection and slow-motion video recording.
It's getting iOS 9 – The best part of owning the iPhone 5s? You'll continue to get software updates for at least another year. The iPhone 5s is getting updated to the wildly anticipated iOS 9 this fall. The update will ensure that the iPhone 5s will be enhanced with many new software features that the new iPhone 6 and 6 Plus will also be graced with. The iOS 9 update will also allow the iPhone 5s to run faster and smoother than it did using iOS 8.
While many people are dropping serious cash to own the latest technology, others are wondering why bother? The iPhone 5s has proven to be a great phone and will get even better when iOS 9 is released this fall. If you prefer a smaller and lighter phone, or if you just like getting great tech at a low price, then the iPhone 5s is still an awesome choice.
Read Next: Apple Music Changes Royalty Policy After Open Letter From Taylor Swift