Apple Sports: Midseason Price Drop for MLS Season Pass, July Schedule for Friday Night Baseball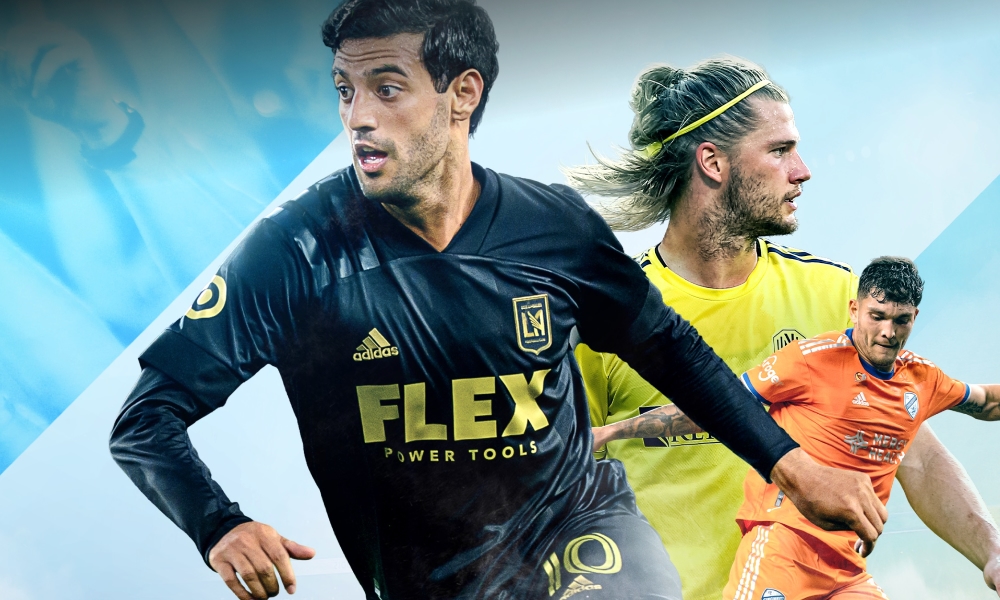 As we kick off the month of June, Apple has dropped the season price for its new MLS Season Pass to draw in some midseason subscribers and set the July schedule for its MLB Friday Night Baseball lineup.
After brokering an exclusive 10-year deal last spring, Apple and Major League Soccer (MLS) launched their new premium streaming service on Apple TV+ in February, promising to become "the exclusive destination to watch every single live MLS match." Apple paid $2.5 billion for the privilege, making it one of the largest deals in the company's history.
At launch, MLS Season Pass was priced at $99 for the whole season or $14.99/month for those who were a bit warier about jumping in. The regular MLS season runs from February to October, however, it's followed by November playoffs and the MLS Cup Championship match in December — an eleven-month run in total. This makes the $99 season price a much better deal for MLS fans who want to stick it through to the end, and that's still true even if you didn't jump in until May.
However, with only five months of regular-season play left, Apple acknowledges that $99 may be a bit harder to swallow, so it's dropping the price of the MLS Season Pass down to $49 for the rest of the 2023 season. Since the monthly price remains unchanged at $14.99, the new midseason pass becomes much more attractive than jumping in on a month-to-month basis.
While MLS Season Pass is a standalone streaming package, the prices go down if you're an Apple TV+ subscriber. That was a $20 discount on the original full-season pass, so you'll get $10 off the midseason pass, bringing the total price down to $39. Likewise, the monthly price drops to $12.99/month in that case.
Naturally, the new price only covers the remainder of the 2023 MLS Season. It will auto-renew at the $99 full-season price for 2024 when that kicks off next February unless you cancel it before then.
Apple is also still offering a one-month free trial promo for MLS Season Pass for those who want to check it out before opening their wallets. However, this will renew at the monthly rate after the free trial period is over, and it's unclear whether there's an easy way to change that to the season plan — the subscription management page doesn't show any way to switch, although you could presumably cancel the subscription entirely and then resubscribe at the midseason price.
While some took Apple's free-month promo as a sign that the service wasn't doing as well as the company had hoped, that doesn't appear to be the case. In a brief videoconference with several media outlets this week, Apple's Senior VP of Services, Eddy Cue, suggested that things are going very well for the new partnership between Apple and MLS.
I'm very proud and happy with what we've accomplished so far, but I am sure that the best is yet to come. It's been a great few months for such a quick turnaround. So I'm incredibly proud of everyone on our team, everyone in the league — the teams, players, and owners have been instrumental in making this a huge success to start the season.

Eddy Cue, Apple Senior VP of Services
Cue didn't take any questions and also made it clear he wasn't about to disclose any subscriber numbers. However, he did say that "we're certainly doing much better than we had forecasted."
Hence, neither the free trial nor the discounted midseason pass should be taken as signs that Apple's foray into sports is floundering in any way. Of course, Apple wants to attract even more subscribers, and the promo trial is a great way to do that. However, the discounted season pass makes sense now that half the season is over since nobody but the most hardcore MLS fans would pay the full-season price at this point, and those fans would have signed up in February anyway.
For those still on the fence, Apple has also sweetened the pot by adding Multiview for Live Sports in tvOS 16.5. This allows fans to watch up to four games simultaneously or even pop a live studio show like MLS 360 or MLB Big Inning into one of the four corners.
On the MLB Front
While MLS Season Pass is undoubtedly Apple's biggest coup in sports streaming, it's not ignoring its fledging entry into the sports game: Major League Baseball.
MLB Friday Night Baseball is nowhere near as big or ambitious as the company's MLS partnership; most reports say that Apple is paying around $85 million per year for the rights to stream a double-header every Friday night.
Still, as Cue said in a recent announcement, it's dear to Apple's heart, as it "continues to bring fans closer to the game they love each week."
Unlike MLS Season Pass, it also costs nothing beyond a standard Apple TV+ subscription. Apple gave away last year's season completely free to anybody with access to the Apple TV app — whether on an Apple device, a smart TV, a game console, or a cable box. However, it also made it clear at launch that it would be a limited-time arrangement, and many were pleasantly surprised when it lasted the whole season.
With the 2023 Season, you'll need to be an Apple TV+ subscriber, but at $6.99/month, that's not a particularly hard pill to swallow. Plus, new subscribers also still get three months free with the purchase of nearly any Apple device that includes Apple's TV app.
When Friday Night Baseball returned for the 2023 season in April, Apple posted the Friday night schedule through June 30, 2023. Today it's added the July schedule to the mix while also highlighting the commentators and studio show hosts for the season and the rest of its MLB-related content, such as MLB Big Inning, Countdown to First Pitch, MLB Daily Recap, and MLB This Week, all of which are also included with an Apple TV+ subscription.
The new Multiview feature on the Apple TV works with both MLS Season Pass and Friday Night Baseball, as well as the MLS 360 and MLB Big Inning studio shows, so fans of both sports can keep an eye on what's going on in both leagues every Friday night.