Select a GIF from a website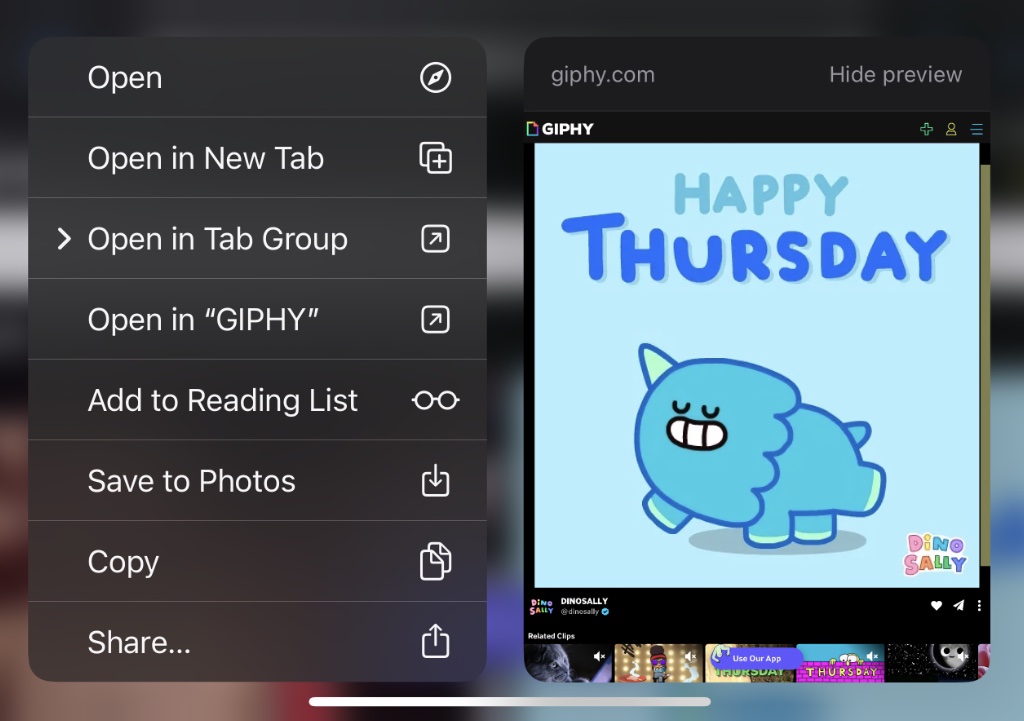 Spot a GIF online that you want to send to a friend or family member? Good news! You can easily add that animated image to your messages. Start by searching with Google or browsing a GIF website like Giphy to find that unique animated image.
Look for a button to copy the image or tap and hold on the image to display a context menu.
Select Copy on the website or context menu to copy the image.
Open the Messages app.
Create a new message or select an existing conversation.
Tap and hold in the text entry bar and select Paste to add the GIF to the message.
Add text to accompany the image if you want.
Select the arrow to send the message.
Want to save the GIF for sending at a later date? When you tap and hold on the GIF to copy it, you can choose to Save to Photos instead. The image will then be stored in the Photos app until you delete it.