Three Quick Tricks to Boost Productivity While Using Your iPhone
Sometimes we forget how versatile the tiny devices in our pockets really are. The iPhone has so many features available it's so easy to lose track of what it's actually capable of. For instance, you probably use your iPhone for work but aren't taking full advantage of it.
There are a ton of different features you can use to boost your productivity. Of course, remembering them all can be overwhelming, and you'll only end up forgetting about them all over again if you don't use them regularly.
Becoming a productive person doesn't happen overnight. You'll need to start creating different habits and make use of the technology around you to become more productive.
With that in mind, we bring you just three different ways to use your iPhone that will make you more productive. These simple changes can help you get your work done a little bit faster.
---
Use Back Taps to Control Your iPhone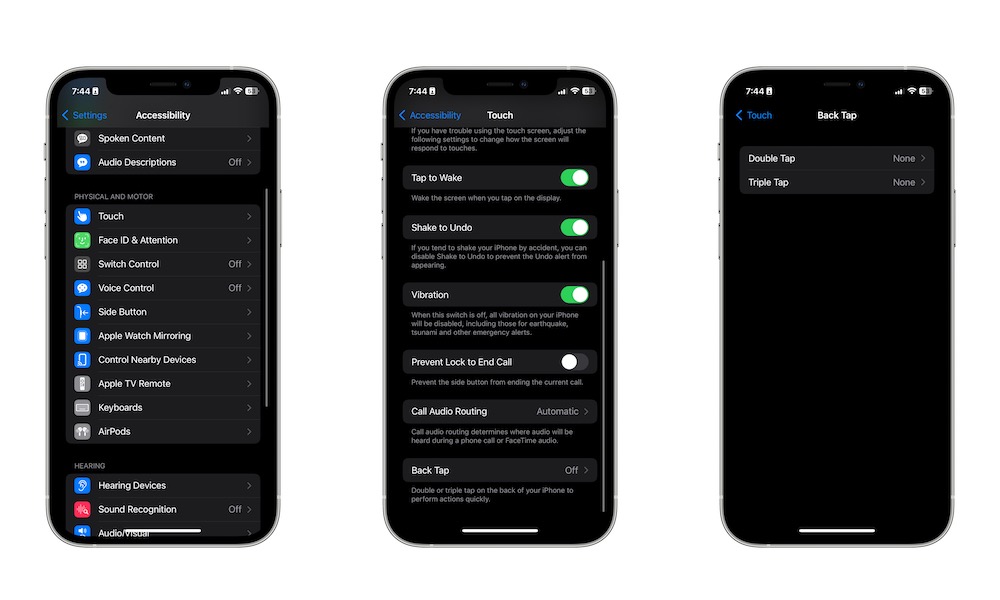 Believe it or not, your iPhone comes with two extra buttons you're probably not using.
Apple added a new feature in iOS 14 called Back Tap. As you can probably guess by its name, this lets you do a specific action just by tapping the back of your iPhone.
For instance, you can tap the back of your iPhone twice to open Control Center or tap three times to open your Notification Center. The sky's the limit when it comes to the things you can trigger with this.
Here's how to start using Back Tap on your iPhone:
Open the Settings app.
Scroll down and select Accessibility.
Select Touch.
Scroll down again and go to Back Tap.
Select Double Tap or Triple Tap.
Choose the action you want.
There are a lot of shortcuts to choose from, so be sure to try whatever feels most natural to you and helps you boost your productivity.
---
Shake Your iPhone to Undo Your Mistakes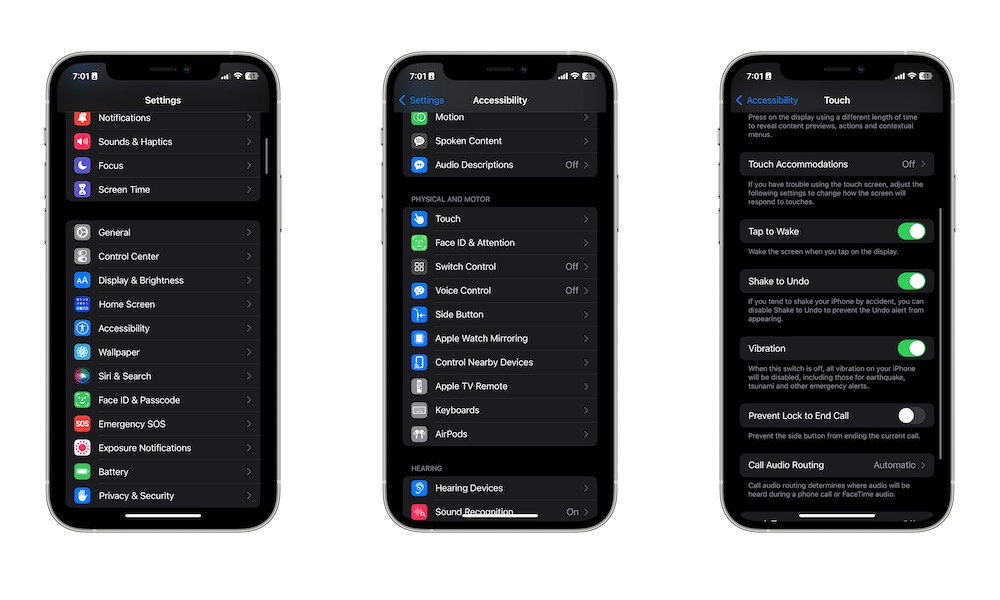 It can be pretty annoying to be writing an email only to find out the last words you wrote have a typo.
In that case, you could press the delete button on your iPhone's keyboard to delete the complete word, but if you want to be a bit quicker about it, you can use your iPhone's Shake to Undo feature.
As you can guess by its name, with this feature, you can shake your iPhone, and it'll undo the last action you made. And this works even beyond texting. For instance, if you close a Safari tab you didn't mean to, you can shake your iPhone to open it again.
To use Shake to Undo, you'll need to first ensure it's turned on:
Open the Settings app.
Scroll down and go to Accessibility.
Tap on Touch.
Scroll down one more time and toggle Shake to Undo.
And that's it! You can go ahead and give it a try. You'll know it works because your iPhone will send a pop-up message asking you to confirm that you want to undo something.
---
Never Miss Anything With Quick Notes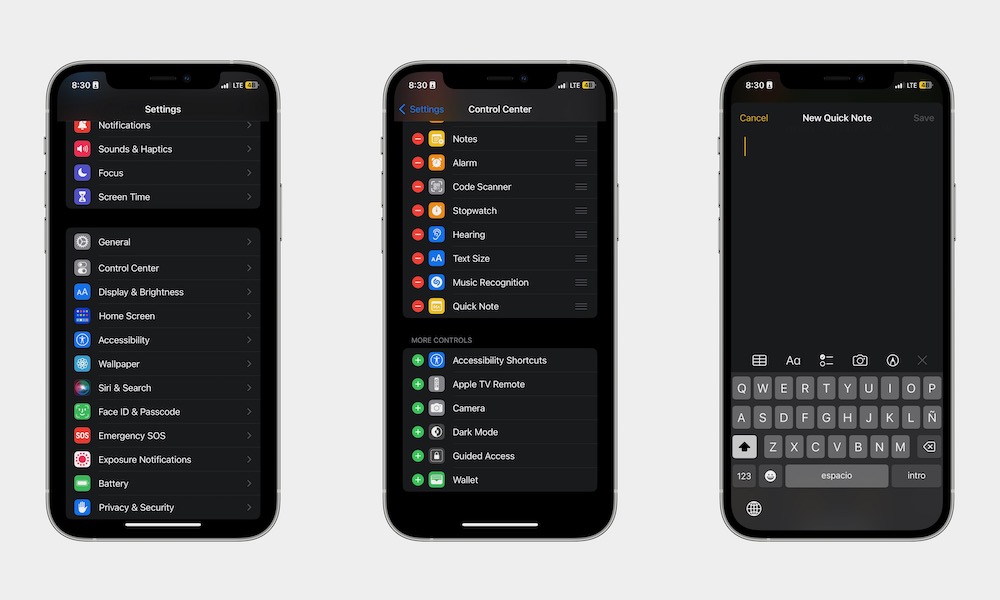 If you're the type of person that comes up with ideas on the fly but suddenly forgets about them because you didn't have a way to take notes quickly, your iPhone has your back.
The relatively new Quick Note feature will let you open a note on your iPhone almost instantly. To use this feature, you first need to add it to your Control Center like this:
Open the Settings app.
Scroll down and select Control Center.
Scroll down again, and find the Quick Note Control.
Tap the plus icon on the left side of the Quick Note Control to add it to your Control Center.
You can then use the hamburger button on the right side of Quick Note to move it up or down on the list.
Now you're ready to try Quick Notes. All you need to do is open your Control Center by swiping down from the top right side of your screen if you have Face ID or swiping up from the bottom of your screen if you have Touch ID.
Next, right down whatever you want, and when you're done, tap on Save on the top right side of your screen. You'll find your quick notes in the Notes app inside the Quick Note folder.
---
Bonus: Take Your Productivity to the Next Level With ChatGPT
Having the right tools at your disposal can help you become a real productivity machine. Sure, your iPhone is the perfect device to become more productive, but it can only do so much. However, if you want to become a real pro, you can use the help of artificial intelligence.
Recently, OpenAI released its own ChatGPT app for the App Store. That means you can start using AI to actually become more productive at work or school.
First, download the ChatGPT app on the App Store. The app is free, so you can start using it without spending a dime if you don't want to.
After you create or log in to your account, you can start using ChatGPT for pretty much anything. For instance, you can ask ChatGPT to help you with the content marketing campaign you are working on or ask it how to become a more productive person.
You can even ask it how you can get that raise you've been dreaming of. There's pretty much nothing ChatGPT can't help you with. All you need to do is know how to ask the right question and let the AI do the rest.