Shake Your iPhone to Undo Your Mistakes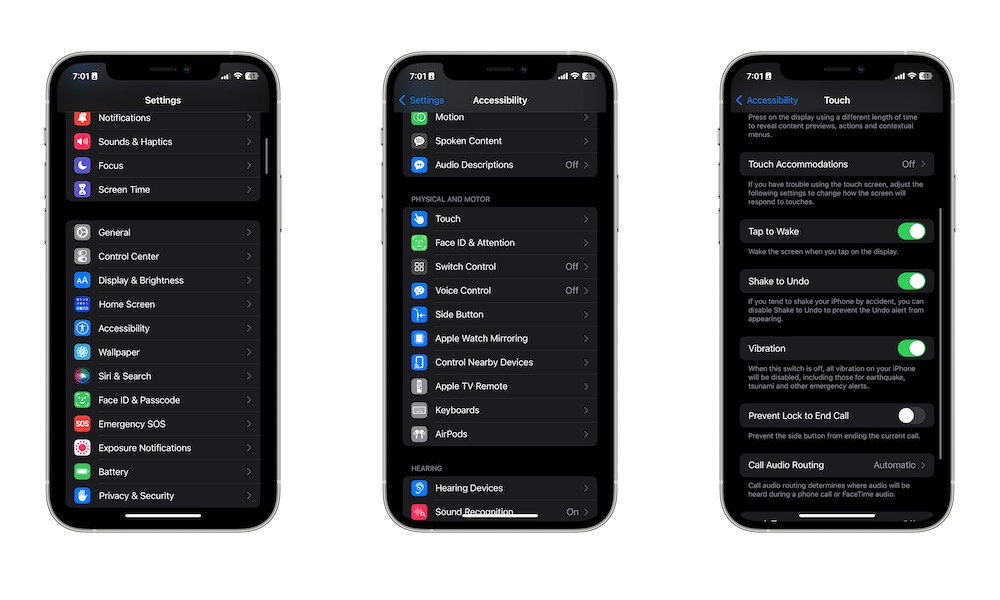 It can be pretty annoying to be writing an email only to find out the last words you wrote have a typo.
In that case, you could press the delete button on your iPhone's keyboard to delete the complete word, but if you want to be a bit quicker about it, you can use your iPhone's Shake to Undo feature.
As you can guess by its name, with this feature, you can shake your iPhone, and it'll undo the last action you made. And this works even beyond texting. For instance, if you close a Safari tab you didn't mean to, you can shake your iPhone to open it again.
To use Shake to Undo, you'll need to first ensure it's turned on:
Open the Settings app.
Scroll down and go to Accessibility.
Tap on Touch.
Scroll down one more time and toggle Shake to Undo.
And that's it! You can go ahead and give it a try. You'll know it works because your iPhone will send a pop-up message asking you to confirm that you want to undo something.