iOS 8.2 to Include Improvements to Health App
With the pending release of iOS 8.2, frequent users of the Health App may notice the re-introduction of  some features that had previously been removed from the app, as well as a couple of improvements.
The Health App, an app which contains a host of information concerning the health and fitness of iPhone and iPad users, has been a very popular introduction to the iOS app family. The app also offers the ability to track the heart rate, calories burned, and cholesterol for its users. The Health App can also track steps taken and flights climbed. In the iOS 8.2 release, however, users may notice several changes to the app.
The most notable change to the Health App will more than likely be the re-introduction of blood glucose tracking. The feature was removed in October, citing a problem with the unit of measurement for international users. This feature is available again in the beta version of iOS 8.2, now offering the ability to select the unit of measurement for blood glucose (milligrams per deciliter, common in the US, and millimoles per liter, more common in some other countries).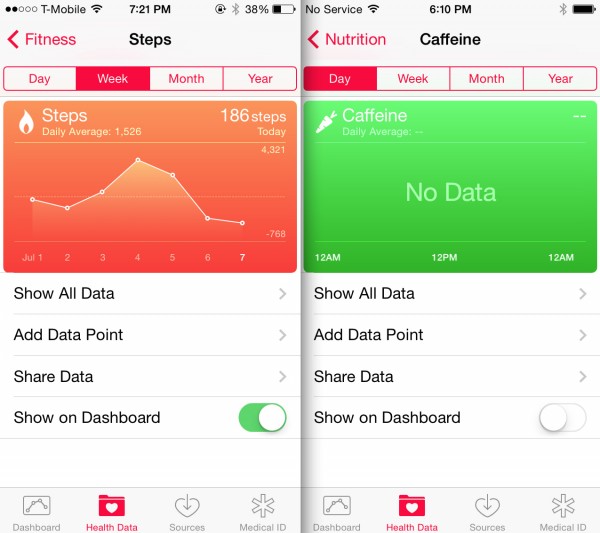 In addition to blood glucose tracking, the Health App update includes short descriptions to help users navigate through all the information it tracks. Some users may be intimidated by the sheer amount of health information the app presents – these short descriptions may help take some of the confusion out of the variety of data points available.
With several small bug fixes, and the addition (and re-addition) of several features, the Health App continues to improve into one of the most useful tools for iOS users. We may see some more improvements added into the software with the release of the Apple Watch, as well. Stay tuned to iDropNews for further updates.
Read Next: Santa's Bag App Will be your Little Helper this Holiday Season