Apps of the week: Best Holiday Travel Apps
The holidays are coming up, which means many of us will be traveling to see family and friends in many different locations. However, preparing for holiday travel can be stressful when trying to navigate busy terminals and crowded freeways. This week, we review some apps that will hopefully help with the coming craziness of planning for a holiday vacation.
Triplist
Triplist is a packing app for all types of travel, allowing for unlimited number of lists. The items are categorized and can be checked off once the list is complete. You can also perform Google or Amazon searches within the app in case you forgot something. This app will with packing as well as notification for due dates with deadlines and online flight check in.
Tripit
With this app you can forward your travel emails to Tripit, which will automatically make a master itinerary of upcoming trips. You can access this through both a web and mobile device. These itineraries will include handy things such as weather updates, local maps, and directions.

Google Flight Search
You can use this app to book your flight before ticket prices rise. Just use Google's flight search engine to discover basics such as price point, maximum number of connections, and preferred airline. The interface is easy to use and will no doubt remove some stress from your holiday planning.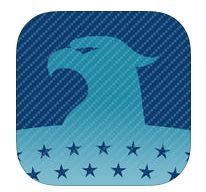 My TSA
There are so many questions that people have about traveling during the holiday when it comes to airport security and flight preparation. How early should you arrive for a Christmas Eve flight? Can you take leftovers through security? Answer all of these questions by adding the TSA free app to your device. The app's airport security line estimator may be the most crucial feature you can utilize when planning airport travel.
GasBuddy
Maybe you are driving instead of flying to your holiday destination. In this case, you can use GasBuddy to locate the cheapest fuel places on the interstate. You can also help out fellow travelers by sharing the low-price gas station you discover within the app.
Hotel Tonight
If there are too many relatives in one house and you want to find a last minute hotel deal, you can use the app Hotel Tonight for a discounted price. Every day, three hotels in a city reveal their discounted rates starting at noon, and you have until 2am to book the deal. Hotel listings just recently included Europe and Mexico as well.
Read Next: Apps of the week: 8 Apps to help master your commute