Use Clean Energy Charging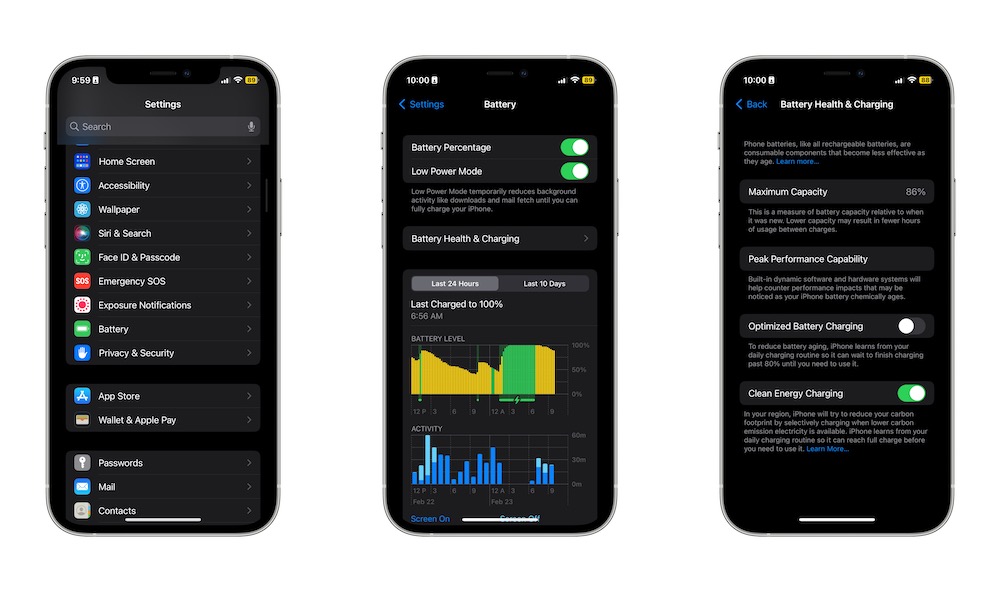 Clean Energy Charging is a feature that will help your iPhone and the environment.
With this feature, your iPhone will optimize to reduce your carbon footprint by charging when the lower emission electricity is available. Of course, this will depend on your location.
The best part is that your iPhone also learns your daily charging routine, so it'll also charge based on when it thinks you'll need a full charge. Here's how to start using this feature.
Open Settings.
Scroll down and select Battery.
Select Battery & Charging.
Turn on Clean Energy Charging.