Optimize Your iPhone's Battery Charging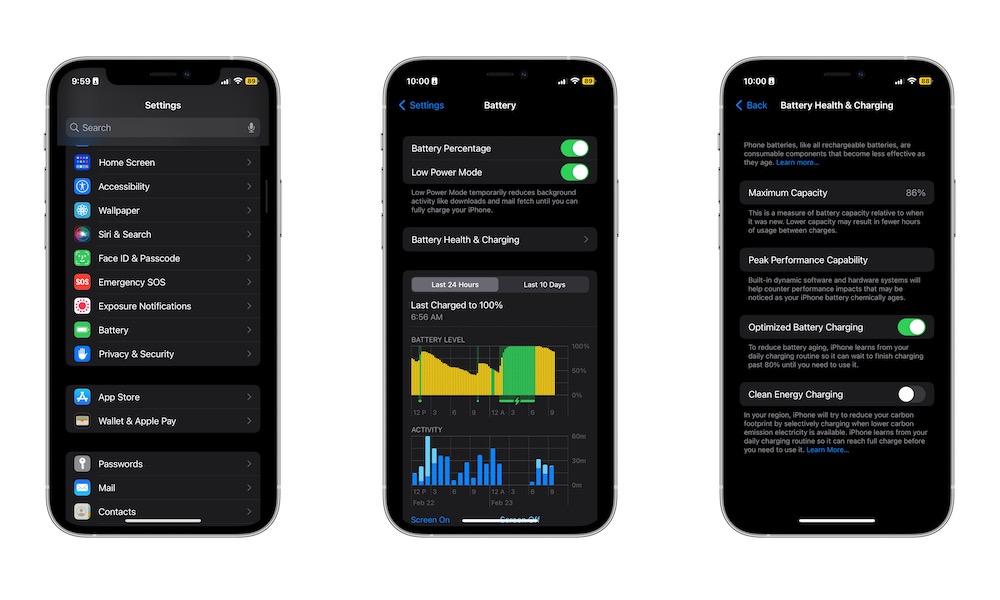 Apple has made the iPhone so smart it can even learn how you charge your iPhone and make adjustments based on that data.
Enter Optimized Battery Charging, a feature that makes your iPhone charge slower. When this feature is on, your iPhone will learn your daily charging patterns.
Then, with that information, your iPhone will charge at a slower pace after it reaches 80%. This prevents aging of your iPhone's battery while making sure you have enough charge to last you through the day.
By default, Optimized Battery Charging should be enabled, but you can turn it on or off yourself by doing this:
Open Settings.
Scroll down and tap Battery.
Tap Battery Health & Charging.
Toggle Optimized Battery Charging.