8 New Safety and Security Features in iOS 17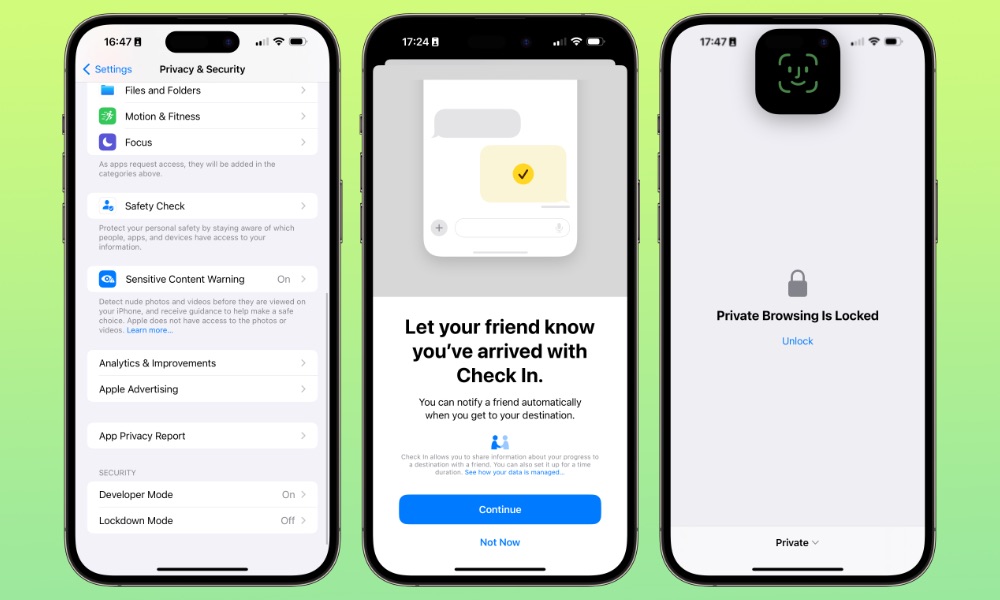 Earlier this week, Apple released iOS 17 to the world at large, and while the new version is chock-full of fun new features like interactive widgets, Contact Posters, and a new StandBy mode, it also packs in some subtle but important safety, privacy, and security improvements.
That's par for the course for Apple, which has been emphasizing the privacy and security of the iPhone and its other products for years. However, perhaps inspired by the Apple Watch, it's also more recently been looking for new ways to keep its users safe and help them get help in an emergency, as well as protecting those most vulnerable to abuse and spyware.
So, it's not surprising that Apple is taking things up another notch with iOS 17. Read on for eight new safety and security features that you'll find in Apple's latest iPhone software update.