NameDrop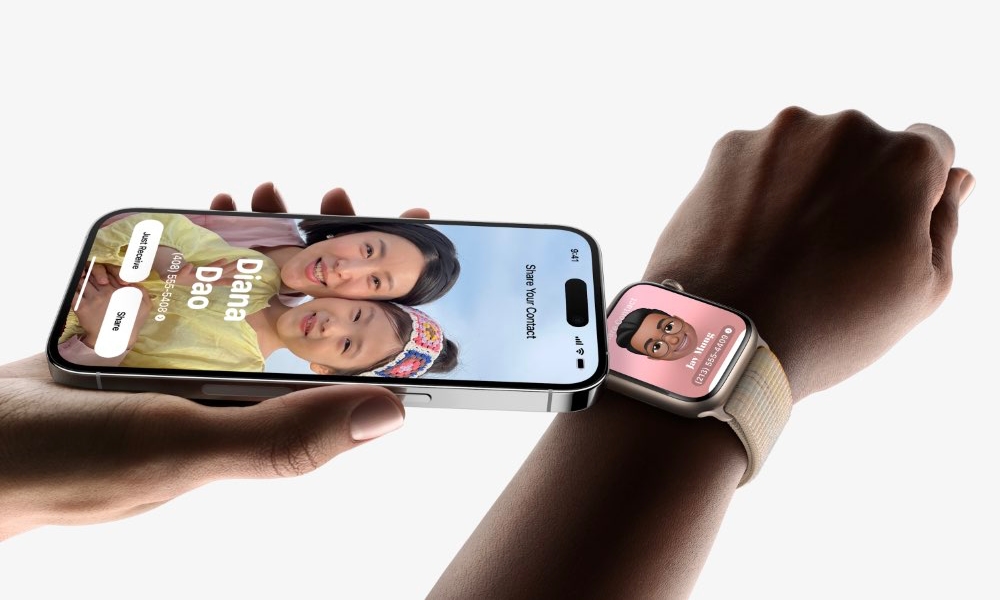 Along with the new contact posters, Apple is also adding a new way to share your contact card with others by leveraging its AirDrop technology more intelligently.
When you bring two iPhones running iOS 17 right up to each other, you'll now be offered a chance to exchange contact cards with the other person. You'll be able to choose which phone numbers and email addresses you want to share. It will even work between an iPhone and an Apple Watch.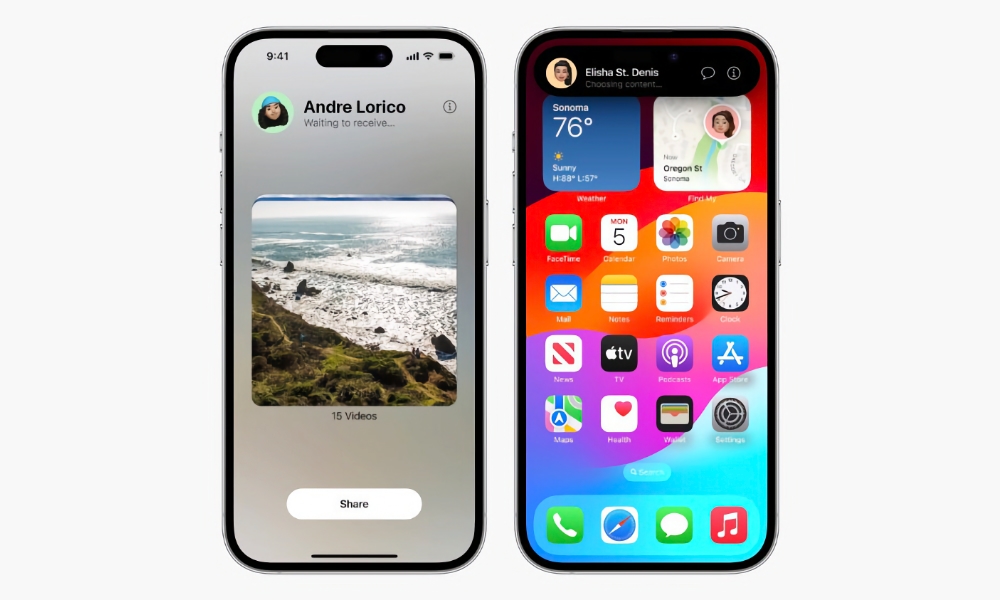 The same technique can also be used to quickly initiate a standard AirDrop share or SharePlay session — just hold the phones close together and pick what you want to share. When sharing larger items like videos, you can even leave AirDrop range and the transfer will continue over the internet.