Personalized Contact Posters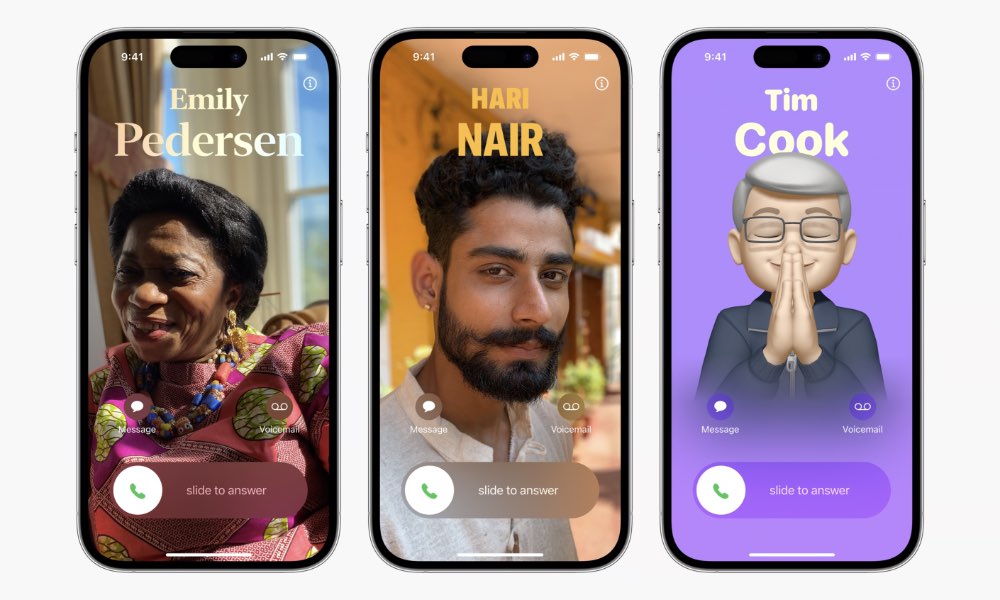 The Phone and Contacts apps are getting a whole new way of looking at your friends and family. You'll now be able to personalize full-screen contact posters for each of your contacts, and even create your own that will appear on the incoming call screen on other people's iPhones when you call them.
The process for creating these contact posters is similar to the experience of customizing the Lock Screen in iOS 16, with the ability to choose a photo, Memoji, or simply a monogram, along with color and font selections. Posters will appear prominently at the top of that person's contact card, and you'll be able to automatically add any that are created and shared by your friends — which come in automatically when they call you.
Of course, everyone's iPhones will need to be running iOS 17 for the sharing aspect to work. As with Messages contact photos, you'll also have control over who you share your contact poster with, so you can limit it to only your immediate friends and family rather than having it appear on every random iPhone you happen to place a call to.