Messages Improvements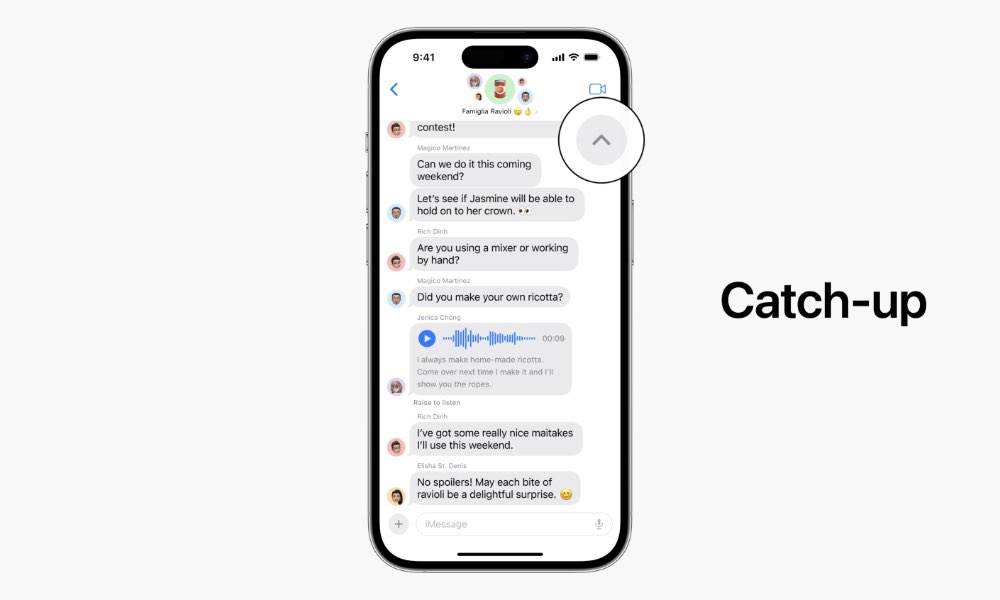 Apple is giving its Messages app another overhaul in iOS 17, with improved search that will let you narrow down your results much more effectively, and new buttons and gestures to make it easier to navigate through long conversations and quickly reply to messages.
A catch-up arrow will now appear in group chats that you haven't been in for a while so you can quickly scroll back to your last read message. You'll also be able to swipe to reply to a message in-line, and audio messages will offer a transcription now so you can read what the person said when you don't have time to listen. Sharing your location will also now show an inline map, saving the recipient from having to tap on it to see more.
iMessage apps are getting cleaned up as well, with the bar disappearing in favor of a single menu accessed by tapping the plus sign, for a much cleaner and less cluttered look.