Apple TV Jailbreak is Coming Soon – How to Make Sure You're Prepared
Many Apple TV users have been excited since the Pangu hacking team announced last week that a jailbreak to the new Apple TV is coming soon. However, there is one major caveat. The jailbreak will only be available for devices running tvOS 9.0 or 9.0.1. Unfortunately, there is no way to downgrade if you've already updated to tvOS 9.1 or 9.1.1. The silver lining is many Apple TVs you can currently purchase still come with tvOS 9.0 or 9.0.1 preinstalled.
To check what version of tvOS you're running, go to Settings > General > About. If you are running tvOS 9.1 or higher, you will have to shell out some cash for a new Apple TV if you want to check out the upcoming jailbreak. The section below will guide you through buying the right model.

How to Buy the Right Apple TV
As mentioned, many Apple TVs currently available come with tvOS 9.0 and 9.0.1, but that's not the case across the board. Newer models come loaded with either tvOS 9.1 or 9.1.1. The only way to tell prior to purchasing is to decipher the 12-digit serial number on the bottom of the box, so the best way to buy is heading over to a retailer who sells the Apple TV. If you order online, your chances of receiving the right model will be a coin flip.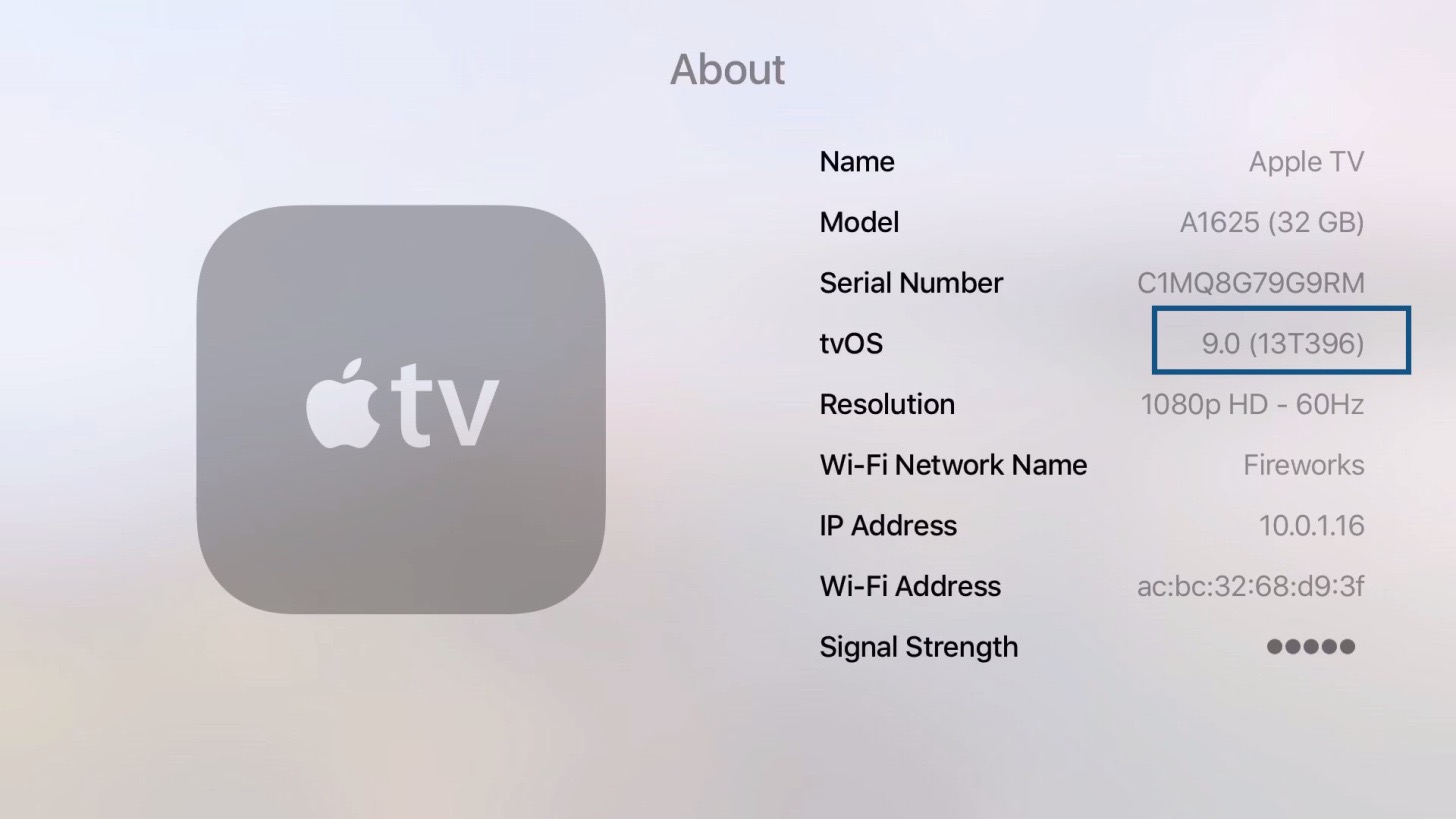 Of course the next step is knowing what to look for. While the serial number appears to just be a mishmash of numbers and letters, it contains some valuable information. For our purposes, the 4th and 5th characters respectively identify the year and week when the product was manufactured. Rather than going through the process of deciphering these numbers, follow this link and enter the Apple TV serial number. The results provided will show you the production week and year the Apple TV was manufactured. Apple released tvOS on December 8, 2015, so to be on the safe side you want to purchase an Apple TV that was manufactured before then.
What to Expect From the Apple TV Jailbreak
When released, Pangu has indicated the jailbreak will only include SSH access, meaning there will not be any sort of intuitive and user friendly interface. The jailbreak is primarily targeted towards those who want to develop new Apple TV modifications and enhancements.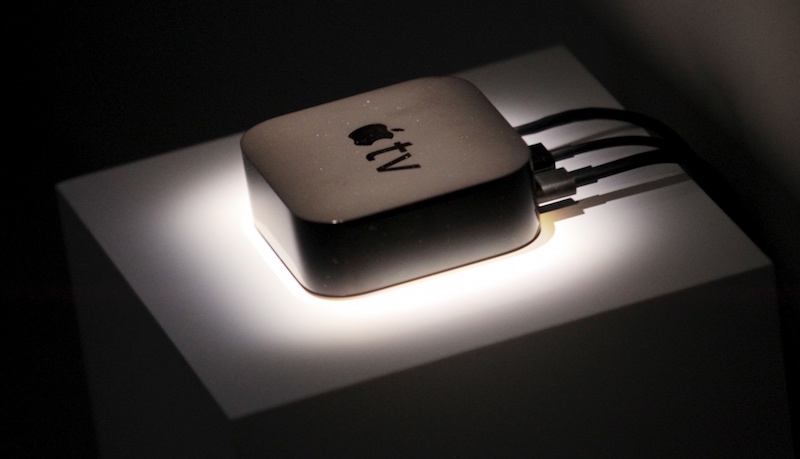 If you've made it this far into the article, it can almost go without saying, but please note that jailbreaking a device is risky primarily because you are stepping outside of the security found in Apple's public tvOS releases. However, for many the reward is worth the risk of jailbreaking. Pangu has yet to provide an exact date, but once it's released it will be exciting to see what creative modifications will be developed for jailbroken Apple TVs.
Let us know in the comments if you plan to attempt jailbreaking an Apple TV or if the risks just aren't worth it to you. Also, check out our coverage on the most recent iPhone jailbreak along with some reasons why power users choose to go this route.
Learn More: Worried About Draining Your iPhone Battery Too Fast? DON'T Force Quit Apps