Rebelsauce Offers Beautiful Photo Filters and Editing for iOS Devices
By
Rebelsauce, the makers of several fine film presets for Adobe Lightroom, have recently released a beautiful new app for iOS devices. Offering some basic photo editing features and a host of gorgeous presets, Rebelsauce is our new favorite photo app for the iPhone and iPad.
Rebelsauce allows you to edit or add filters to any current photo in your library. With basic saturation, brightness, rotation, and cropping features (among others), Rebelsauce is certainly competent as a basic photo editor. However, where the app really shines is with its preset filters, or "sauces" as they are called. Users have the option of scrolling through the many different "sauces" the come available with the app (all of which are elegant and gorgeous), or purchasing other sauce packs (only $0.99 each). After selecting a preset, users can adjust the intensity of the filter for a custom look (if you're not looking for something too overdone).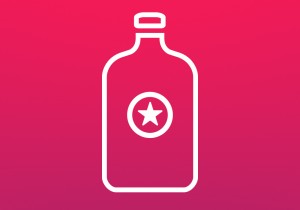 Once the preset and editing has been applied, users can save the new photo directly to their Camera Roll, or they can share the photo via Twitter, Facebook, Instagram, Tumblr, and others. With an elegant, easy-to-use interface, basic editing features, and plenty of classy presets, Rebelsauce is a must for anyone that enjoys taking and sharing pictures with their iOS devices.
Read Next: